Linux users who want to view Flash content will soon have no choice but to do it through Google's Chrome browser.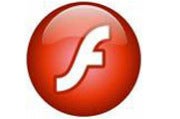 That's because Adobe is discontinuing its Flash Player for Linux as a standalone download as of version 11.2, due later this year, it announced on Wednesday. After that point, new versions of the Flash Player browser plugin for Linux will only be available as part of Google Chrome.
Adobe will continue to provide security updates to the standalone Flash Player 11.2 on Linux for five years after its release, it said.
A Dash of 'Pepper'
Adobe has been working with Google to develop a new API for hosting plugins within the browser, it explained in a blog post on Wednesday, with an eye toward replacing the current Netscape plugin API (NPAPI) currently used by Flash Player.
Called "PPAPI," or "Pepper," the new API "aims to provide a layer between the plugin and browser that abstracts away differences between browser and operating system implementations," the company explained.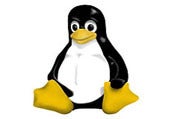 Adobe and Google have now created a "Pepper" implementation of Flash Player for all x86/64 platforms supported by the Google Chrome browser, Adobe said. Later this year, Google will begin distributing that new implementation as part of Chrome on all platforms, including Linux.
That, moreover, will apparently be the only way Linux users can get Flash from that point forward. On Windows and other platforms, however, Adobe will continue to support non-"Pepper" plugin APIs, it said.
One Choice Remains
Adobe does plan to provide a debug player implementation of the Flash Player browser plugin on Linux, it said, and will update its whitepaper on the topic once more details are available.
In the meantime, though, there's no mention of any other browsers being let in on this new Flash Player scheme, and Firefox maker Mozilla has even explicitly stated that it has no interest in working with Pepper.
So, bottom line? First Adobe cut off AIR for Linux; now, if you use Linux and want to see Flash content, it looks like you're going to have just one choice, and that's to embrace Google Chrome.