Nokia has released its first teaser video leading up to the Mobile World Congress in Barcelona, hinting at a new camera-centric announcement. "Get ready to capture a pure view," the teaser reads before flashing February 27, the first day of the trade show, on the screen.
While it's not clear what Nokia plans to announce, it will almost certainly have something to do with snapping a picture on your smartphone. The teaser video shows a series of snow-covered vistas followed by short one-liners such as "pure detail," "pure depth," and "pure definition" followed by the message about capturing a "pure view."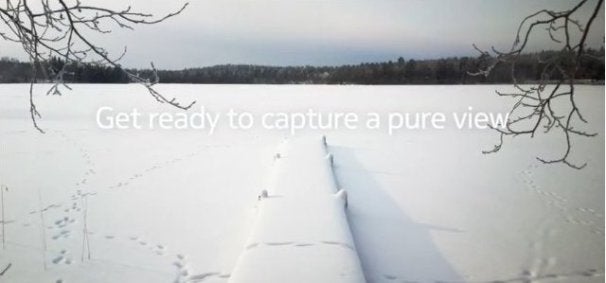 Some critics are guessing Nokia will be bringing 12 megapixel cameras to its Windows Phone this year such as a rumored Lumia 910. Another possibility is that the announcement will bring new high-definition video capability to upcoming Nokia devices.
Nokia has produced smartphones with excellent cameras in the past. Nokia's Symbian-based N8, released in 2010, was widely acclaimed for its 12 megapixel camera with a Carl Zeiss lens and Xenon flash. PCWorld gave the N8 three out of five stars, praising the phone's "superb camera."
Nokia says it will be releasing updates about the company's "Pure View" plans on its Twitter account during MWC. But if you miss it, PCWorld will have you covered with on the ground reports and commentary from the year's biggest phone and wireless show. The fun starts Monday.
Get Ready To Capture A Pure View:
Connect with Ian Paul (@ianpaul) on Twitter and Google+, and with Today@PCWorld on Twitter for the latest tech news and analysis.

For more blogs, stories, photos, and video from the world's largest mobile show, check out PCWorld's complete coverage of Mobile World Congress 2012.