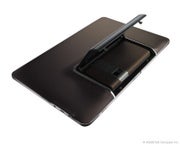 Asus may finally show off its Padfone at Mobile World Congress next week, after teasing the modular device since last May.
The Padfone is a 4.3-inch Android smartphone that slips into a tablet dock with its own 10.1-inch display, allowing the phone to power the tablet. It's a lot like Motorola's Webtop products, except with a tablet dock instead of a laptop.
Asus first revealed the Padfone at the Computex trade show last May, but hasn't said much about the product since then. At CES, the company kept the Padfone behind glass, while showing off newer products like the MeMo 370T.
According to SlashGear, Asus is now sending out invitations for an event at next week's Mobile World Congress, showing an image of the Padfone. The device will likely run Android 4.0 (Ice Cream Sandwich), and SlashGear believes it will have upgraded hardware–although Asus never announced official specs in the first place.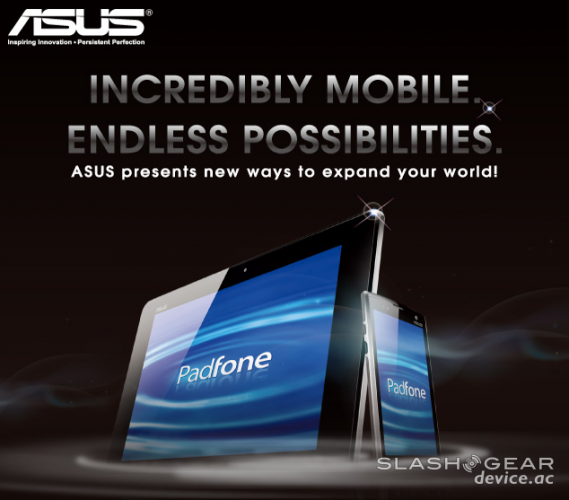 If Asus plans on launching the Padfone in the United States, I'm curious to know how wireless carriers will handle it. With Motorola's Webtop, AT&T requires a tethering plan to access mobile broadband, but Verizon does not. Asus, which has never launched a phone stateside and is known for hitting low price points, might also sell the Padfone unlocked.
I don't expect pricing or release dates to come out at Mobile World Congress–that usually gets left up to wireless carriers–but I'm interested to see the Padfone in near-finished form.
Follow Jared on Twitter, Facebook or Google+ for even more tech news and commentary.