You just got the latest and greatest smartphone–one with a gigantic display and a dual-core processor. For three months, you're the happiest geek in town. Then an almost identical phone comes out, for the same price, but with a quadcore processor and an even bigger display. Oh, and it's a 4G LTE phone. Now, your 4G HSPA+ phone on the same network feels like a piece of garbage. And you're stuck with it for nearly two years–and maybe even longer because now you're afraid of falling into the same upgrade trap. Sound familiar?
Last year, new phones seemed to be coming out every week. Perhaps the worst case of upgrade insanity involved the Motorola Droid Razr. Back in November, it was one of the hottest phones on Verizon. But it had one big issue: battery life. Over 3G and Wi-Fi, the battery lasted a reasonable amount of time. But over 4G, games killed the battery; and during my hands-on testing, when I streamed a video clip longer than 5 minutes, I saw significant loss of battery life.
Still, customers seemed pretty happy with everything else about the phone, and it sold like hotcakes.
At CES, though, three months after releasing the Droid Razr, Motorola announced a new member of the Razr family: the Razr Maxx. The Razr Maxx was almost identical to the Razr except that it had a bigger battery.
In the PCWorld Labs battery-life tests, the Droid Razr had lasted 6 hours, 49 minutes over Wi-Fi. The Droid Razr Maxx, on the other hand, lasted 12 hours, 29 minutes–almost double the life of the original Razr!
When the Razr Maxx was released, many owners of the original Razr said, in essence, "WTF?" Why hadn't Motorola waited three months and released the original Droid Razr at CES with the bigger battery? And why had it treated the battery upgrade as an opportunity to release a technically new phone instead of an improved older one? Everybody wants more battery life; nobody picks a phone that has to be recharged twice a day, except poor suckers who don't know that a phone with better battery life is coming right around the corner.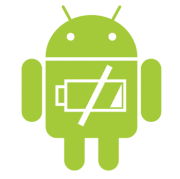 One disgruntled Razr owner reached out to me. Andrew Wallace felt duped when the Droid Razr Maxx came out three months after he purchased his Razr. "I love the Droid Razr, but the battery life is not so great. Had I known the Droid Razr Maxx was coming out, I would have held off on purchasing the Razr in November."
Wallace contacted both Motorola and Verizon to see if he could pay a restocking fee, return the Razr and upgrade to the Droid Razr Maxx. Neither company would play ball.
"We do apologize but we do not offer trade-in's," wrote a sympathetic Motorola customer service rep. "We do not have any promotion of upgrading the Droid Razr to the Droid Razr Maxx."
Verizon's customer service rep had a similar answer: "Verizon Wireless offers a 14-day Customer Guarantee to return/exchange your device for a different model within 14 days of purchase."
Of course, Wallace couldn't have exchanged the Droid Razr for the Razr Maxx in that 14-day window, because the Razr Maxx wasn't out yet. And releasing the Razr Maxx three months after the Razr comes as something of a slap in the face to customers. "Even six months would have lessened the blow," Wallace said.
I'm using the Motorola Razr and the Motorola Razr Maxx as my example here, but many carriers and manufacturers are guilty of the same kind of upgrade insanity. Samsung released its Samsung Galaxy S II phone on AT&T's HSPA+ network a few months before the Samsung Skyrocket II debuted on AT&T's much faster 4G LTE network. Even Apple's year-long upgrade cycle sometimes feels unfair, especially when it involves a significant leap in the hardware, such as between the original 2G iPhone and the iPhone 3G.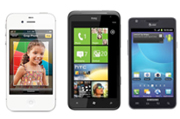 Phone makers are simply pumping out too many smartphones, and consumers are getting caught in the crossfire between competing companies.
Luckily, some manufacturers have plans to slow down their release cycle. Both HTC and Motorola have publicly said that they will scale back smartphone production in 2012. During its earnings call, HTC said that it would be focusing on quality, not quantity, of smartphones. When I met with Motorola representatives, they told me that the company plans to focus on the Droid Razr family of phones. Let's hope that doesn't mean a Droid Razr Maxx 2 will be appearing in a few months.
Unfortunately, scaling back on production probably won't entirely eliminate upgrade insanity. The major carriers need to do their part to alleviate the frustration of buying a phone that turns out not to be the right one. Many people have said this, but I'll say it again: Do away with the two-year contract. The mobile world moves much too fast for consumers to be stuck with the same phone for two years. A one-year contract with a higher subsidized cost might work. Or carriers could offer an upgrade policy that lets you pay a fee to upgrade after six months. For example, you could pay the the normal subsidized price plus $50 to $100 as a restocking fee.
Or consumers could look seriously at the option of escaping contract hell: As prepaid carriers gain access to better phones, going contract-free has never looked sweeter.