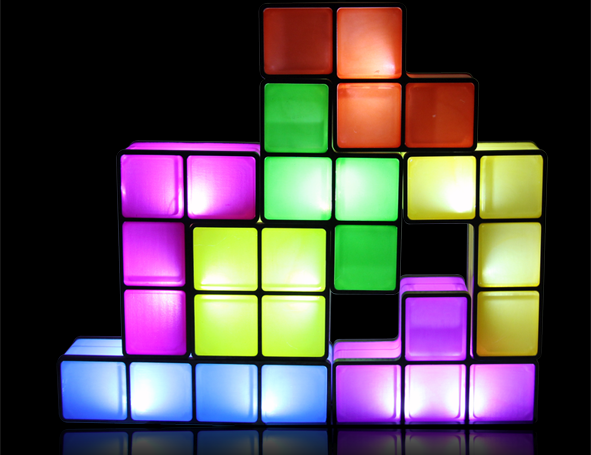 Tetris is just about everywhere–on your phone, your console, your PC, you name it. But everyone's favorite puzzle game is about to come to a new place–your desktop.
Okay, this isn't the first Tetris-themed desk accessory we've seen–these sticky notes take that crown–but this lamp from toy-maker Paladone is made up of seven individual Tetris pieces (called tetrominos). Each of the seven individual tetromino pieces is not only fully moveable, but each of the parts also lights up when you stack one on top of another.
This neat little twist means that you can rearrange the lamps design in as many ways as you can think of, and if you decide to rearrange all the pieces into a straight line, we're told the lamp won't dissapear. We can't make any promises, though.
The lamp should cost about $50 when it goes on sale. But if you want it, you'll have to be patient: It won't hit stores until September.
[Paladone, Tetris via Geekosystem]
Like this? You might also enjoy…
Get more GeekTech: Twitter – Facebook – RSS | Tip us off | Follow Chris Brandrick