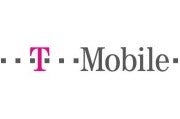 T-Mobile, the smallest of the 'Big Four' U.S. wireless carriers, said today it will invest $4 billion in a new 4G LTE wireless network, with the hopes of launching the new service in 2013.
It won't happen quickly. T-Mobile says it will invest $1.4 billion over the next two years in "incremental network investment" which include upgrades to the existing HSPA network and the start of the LTE network build.
A new LTE network will augment and eventually replace the HSPA+ network T-Mobile operates today. The carrier has been marketing the 3G HSPA network as 4G. PCWorld's tests have shown that while T-Mobile's HSPA network is fast–nearing speeds that look like LTE–it is spotty and still delivers very 3G- and 2G-like speeds in many places.
The money and wireless spectrum for the LTE network build comes from the "break-up fee" in the fine print of AT&T's failed acquisition of T-Mobile last year. T-Mobile says the timing of the launch of the new network will depend on how quickly the FCC approves the transfer of the new 4G spectrum from AT&T. T-Mobile also says it will need even more 4G spectrum to finish the build-out of the network, and no telling where that will come from.
Analysts wonder if the carrier's new LTE strategy will be too-little-too-late. "T-Mobile's problems stem from far more than just the lack of LTE," says Ovum telecoms analyst Jan Dawson. "The absence of the iPhone, relatively poor network coverage and the influx of smaller carriers taking over T-Mobile's core customer base of young people looking for cheap service have all hurt it, as the over 800,000 customers it lost in Q4 attest."