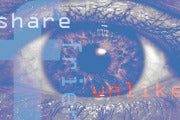 A series of escalating privacy complaints, and President Obama's Bill of Rights for consumer privacy on the Internet, has pushed the Digital Advertising Alliance (DAA), a coalition of Internet giants, to support a universal "do not track" feature to be built into future Web browsers.
The DAA represents over 400 media, marketing, and technology companies, including Google, Apple, Microsoft, and IDG, PCWorld's parent company.
The Universal Do Not Track button (as we'll call it) will "add browser­based header signals to the set of tools by which consumers can express their preferences" within the next nine months, according to a DAA press release [PDF]. From the sounds of it, the Universal Do Not Track button will function exactly like a downloadable browser extension, except that it will come bundled with the install.
Stuart Ingis, general counsel for the DAA, told the Wall Street Journal that the Universal Do Not Track button is an "evolution" of the industry's approach to protecting online privacy and a change from its previous attempts, which put the impetus on the consumer to opt-out of individual advertisements. The FTC added that the Universal Do Not Track button is a "very important step forward."
But faced with the innumerable foibles of the past, will this new initiative actually work? I believe that once you look past the grandstanding, self-congratulation, and the all-too-eager participation of major Internet privacy violators such as Google, the Universal Do Not Track button is bound to come up short and will ultimately fail to accomplish its stated goals. Why? Because these features are already available, but consumers don't use them, don't read the fine print until it bites them, and sometimes requests just aren't honored by ad providers.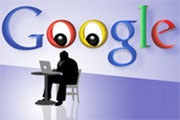 All Web browsers currently have Do Not Track features in some form or another, whether it's a downloadable browser extension, or, in Apple's case, an update to Safari that will be bundled with this summer's release of OS X Mountain Lion. Many third-party groups have also developed their own Do Not Track extensions and plug-ins, including Abine's recent Do Not Track Plus app.
The problem is that these do not track features have not been effective. Studies have shown that in the past, ad networks acknowledged opt-outs and do not track requests and complied — but only insofar as ceasing behaviorally-targeted ads. They did not stop tracking users with cookies.
Granted, Obama's new Internet Bill of Rights should discourage this kind of spying with legal ramifications, and the Universal Do Not Track button won't be an extension a user must find, install, and self-govern, but if history repeats itself, ad networks and major tech companies will find a loophole. Or they'll "pull a Google" and willfully violate established privacy protections and just not tell anybody about it until it's too late.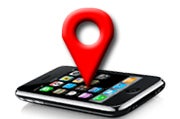 Plus, the movement to universalize do not track features does not encompass all tracking mechanisms. The WSJ reports that tracking data "can still be used for some purposes such as 'market research' and 'product development' and can still be obtained by law enforcement officers." Note that the WSJ's Julia Angwin put those caveats in quotation marks. Don't those terms seem overly broad to you–meaning Apple could poke into your iPhone's physical location and store your data, all in the good name of "market research?"
The Universal Do Not Track button also won't stop Facebook from tracking what you "like" across the Internet. You might say that "liking" something is a user's choice and the consequences of doing so should be well known, and maybe you're right — because we've certainly never been given any reason to distrust Facebook. Ever.
This may seem a bit too paranoid, but the truth is that until the Internet is regulated by the government–which would be a show-stopping nightmare and another story all on its own–the little threads of your Web comings and goings will unravel and be exposed. Adding another add-on to our browsers isn't going to change that.