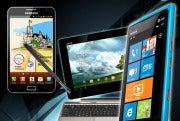 Mobile World Congress 2012, which starts on Monday in Barcelona, is the world's largest and most exciting trade show for phones–and now tablets. The industry gathering pretty much sets the tone for the rest of the year when it comes to major mobile trends.
In past shows we've gotten our first glimpse of iconic phones such as the HTC Magic (the second Android phone) and the Samsung Bada Wave and Galaxy S II handsets.
Next week we'll likely see the much-anticipated arrival of Tegra 3-powered devices; you can expect at least a handful of phones and tablets based on Nvidia's new quad-core chip. One quad-core phone already announced is LG's first: the Optimus 4X HD. Also, will an HTC quad-core phone finally make its debut? We'll find out at HTC's press conference on Sunday, the day before the show opens.
The Optimus 4X HD has a 4.7-inch display with a resolution of 1280 by 720 pixels. It runs on a 1.5GHz quad-core processor from Nvidia, with 16GB of internal memory and dual cameras (an 8-megapixel back camera and a 1.3-megapixel front-facing camera). Best of all, it's only about 9mm thin with a 2150mAh battery, and it will come with Android 4.0 Ice Cream Sandwich out of the box.
In addition, LG has announced the Optimus 3D Max, a thinner follow-up to the Optimus 3D launched at last year's show. The Optimus 3D Max ships with Gingerbread (Android 2.3), but LG assures us that the smartphone will receive an update to Ice Cream Sandwich shortly after it ships.
Video: Mobile World Congress Preview: Future Phones and Tablets
Other Smartphone Announcements
This week Nokia released a teaser video alluding to a camera-centric phone announcement on February 27 (the first day of the show). "Get ready to capture a pure view," the video states. Will Nokia up the megapixel ante and reveal a 12-megapixel camera? Nokia's flagship phones have always had stellar cameras: We praised the cameras in the Lumia 800 and Nokia N8. We'll find out what Nokia has up its sleeve on Monday.
ZTE, one of two companies trying to carve out a niche in the United States market for midrange Android phones, has already announced the Mimosa X, the first phone to ship with an Nvidia Icera modem as well as a Tegra 2 processor. The other company, Huawei, is expected to make announcements in Barcelona as well.
Motorola seems slated to have a very small presence at the show. The company informed us in a preshow briefing that it plans to scale back on releasing products and to focus on the Razr family of smartphones on Verizon.
Tablets at MWC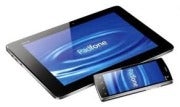 While we have advance news aplenty about phones, the tablet front has seen far less activity. But that's not to say we don't expect to see new tablets at the show; for the most part, manufacturers are simply being very quiet about their upcoming plans. The exceptions (so far) are Asus and Huawei.
We expect to see the formal introduction of Asus's Padfone, an innovative tablet with a phone that pops into the back. Asus introduced the Padfone at Computex in Taipei in 2011, and showed it at CES 2012; now, however, we should get the skinny on the Padfone's specs, availability, and pricing.
Huawei's Ascend D1 has leaked out to the masses too. Also referred to in prelaunch rumors as the MediaPad 10, the Ascend D1 looks to be an Android 4.0 tablet with a 10-inch display and an 8-megapixel camera. We expect the Ascend to get its official unveiling on Sunday or Monday.
Quad-Core Tablets, Minitablets, and More
With the Optimus Vu phone and 5-inch-class tablet, LG is aiming to challenge Samsung in the minitablet arena. We expect to see the LG device demoed next week at the show. RIM will be at Mobile World Congress, as well; no doubt the company will show off its PlayBook OS 2.0, which launched earlier this week.
We also anticipate hearing more about the race to quad-core and multicore tablets, with evolutionary news, at the least, expected from all three of the major tablet-chip makers (Nvidia, Qualcomm, and Texas Instruments).
We'll be surprised if Samsung doesn't tell us about something new for its Galaxy Tab series; after all, it was at MWC 2011 that Samsung introduced the Galaxy Tab 10.1.
Windows 8 Consumer Preview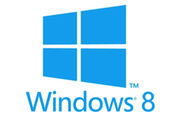 Also expected in Barcelona is a focus on Microsoft's Windows 8. The software giant is holding a Windows 8 Consumer Preview event at MWC on Wednesday. With its presence at the year's biggest mobile technology show, Microsoft is clearly sending the message that Windows isn't just for desktops anymore. We expect that Microsoft's big event will reveal some details about timing, pricing, and features.
We were hoping that we might see or hear more about Windows-based tablets at MWC, but so far–judging from early discussions in advance of the show–it seems a bit premature to talk about Windows 8 tablets. Even so, we won't be too surprised if someone trots out a Windows 8 tablet in Barcelona.

For more blogs, stories, photos, and video from the world's largest mobile show, check out PCWorld's complete coverage of Mobile World Congress 2012.