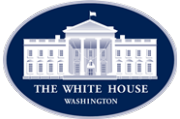 The real question about the new Internet "Bill of Rights" from the White House is how exactly will these rights be enforced and interpreted?
The President's effort is commendable and timely. Google and Apple privacy ethics have been making waves recently, most notably Apple apps uploading user's address books and Google sneaking tracking software in Apple's Safari browser, both without consent.
This week's announcement is a crucial part of a larger, 62-page document on consumer privacy rights. As PC World's John P. Mello Jr. noted, Google, Microsoft and Yahoo deferred to the bill and agreed to respect consumers when they don't want to be tracked online. Apple also complied, despite contrary reports.
We highlighted a few of the major rights earlier today. Let's take a closer look:
Consumers have a right to expect that companies will collect, use, and disclose personal data in ways that are consistent with the context in which consumers provide the data.
This right runs counter against Google's upcoming privacy shift. Next month, the tech giant plans to aggregate your information from Google's 60-plus apps and services to better understand your habits. It is taking data from one context and applying it to another context. The bill of rights seems to be saying that the collection and uses of the data should be clear cut. Google is already telling its users about the privacy change, but within the context of this new bill, it's unclear if that's enough.
Consumers have a right to reasonable limits on the personal data that companies collect and retain.
The key term here is "reasonable", as in reasonable is a relative term. The White House is talking with companies, privacy advocates, and other stakeholders to define what is reasonable. The bill will mean nothing without follow through.
Consumers have the right to exercise control over what personal data companies collect from them and how they use it.
Apple, Google, and others have already jumped on the bandwagon with the so-called "Do Not Track" web-browsing option. That's half the battle.
Tricky Regulation
The trickier part of this right is regulating how companies use the data. Forget focusing on Apple: The superstore Target can use consumer data and patterns to determine when a customer is expecting a baby.
Grocery store loyalty cards and other tracking systems are well embedded now, and companies are used to using that information, however subtly, to better understand their consumer and increase sales.
There's no clear way for the government to cut companies from their precious data mines since, aside from very public examples like the Target pregnancy pattern, determining what companies are actually doing with the data requires inside access.
The whole enforcement issue becomes mute if the bill of rights doesn't become more than just a declaration. As Wired put it:
"It's not clear from the White House announcement whether these principles, which call for common-sense notions like notification, choice, responsible security and data usage, will be turned into law or whether they will instead become a code of conduct that companies can voluntarily agree to follow."
It's exciting to see The White House take an aggressive step towards protecting consumer privacy, but the implementation of this bill of rights will be complicated at best. This is just a small first step towards consumer protection.