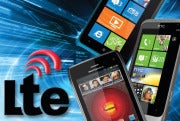 Nvidia has partnered with modem chip makers GCT Semiconductor and Renesas Mobile to make it easier to build LTE (Long-Term Evolution) smartphones and tablets using its quad-core Tegra 3 processor, the company said on Thursday.
The companies' plan to jointly develop and support the modems will make it possible for phone manufacturers to speed the process of developing and building Tegra 3 devices for LTE networks, Nvidia said in a blog post.
The addition of LTE will result in "even better multiplayer gaming options, lightning-fast web browsing, and supercharged app downloads," according to Nvidia.
The first products that combine Renesas' SP2531 LTE modem with the Tegra 3 will arrive in about 4 months, Renesas said. The modem can fall back on HSPA+ (High-Speed Packet Access) networks or even the much slower EDGE (Enhanced Data rates for Global Evolution), when LTE isn't available.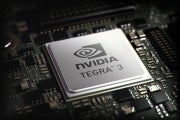 A reference design that combines the SP2531 and the Tegra 3 will be demonstrated at Mobile World Congress.
The GDM7240 LTE modem from GCT can also access the Internet using 2G and 3G networks when no LTE signal is available, and can be used by tablets and smartphones, according to GCT.
Nvidia is also working on an LTE modem of its own, the Icera 410, and the company said it would make a further announcement about Icera support for LTE later on Friday.
LTE chips and the move from two to four cores in high-end smartphones are expected to be among the big hardware trends at this year's Mobile World Congress in Barcelona, which opens its doors on Monday.
On Thursday, LG Electronics launched the Optimus 4X HD smartphone, an Android 4.0-based smartphone that is powered by the Tegra 3 and will start shipping during the second quarter in Europe.
Send news tips and comments to mikael_ricknas@idg.com