The U.S. Federal Trade Commission has reached a suspended $359 million settlement with a Canadian businessman and his companies for charging customers for supposedly free trial offers.
The settlement, announced Thursday, covers the FTC's May complaint against entrepreneur Jesse Willms and 11 online marketing companies. The FTC alleged that the companies raked in more than $450 million by offering customers free trials on a variety of products, then charging them when they did not cancel future payments.
The companies offered free trials of products including acai berry weight-loss pills, teeth whiteners, health supplements, work-at-home opportunities, access to government grants, free credit reports and penny auctions, the FTC alleged. Customers were then charged for the trial product or extra bonus products, plus a monthly recurring fee, typically $79.95, the FTC said.
The monetary judgment in the Willms settlement order will be suspended upon his surrender of bank account funds and proceeds from the sale of his house, personal property and corporate assets, including a Cadillac Escalade, fur coat and artwork, the FTC said in a press release.
Willms, in a statement, said the settlement will help his companies put "past issues" behind them.
"We are working to resolve issues relating to past marketing practices for products that our company no longer sells," the statement said. "Through this process, we have taken steps to assure that our business practices are in full compliance with the law."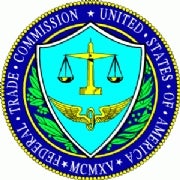 The defendants allegedly contracted with affiliate marketers who used banner ads, pop-ups, sponsored search terms and unsolicited email to market the "free" trial offers, the FTC said. The companies paid the affiliates for each consumer whose credit or debit card was charged.
Five officers involved in some of the companies reached separate settlements with the agency.
Nearly 4 million people in the U.S. and other countries signed up for the offers and were charged money, the FTC said.
"The fact that almost four million consumers fell prey to the lure of these 'free trial' offers is a stark reminder that 'free' offers can come at a huge price," David Vladeck, director of the FTC's Bureau of Consumer Protection, said in a statement. "Scam artists are constantly coming up with new ways to deceive people online."
The Willms settlement order prohibits him and his 11 companies from misrepresenting any product or service and from debiting customers' bank accounts without obtaining verifiable authorization. The defendants must also clearly disclose the terms and conditions of any offer, including refund terms.
The five other settlements with the FTC prohibit Peter Graver, Adam Sechrist, Brett Callister, Carey L. Milne and Elizabeth Graver from making misrepresentations in order to obtain services from payment processors, banks, and other third parties. An amended complaint by the FTC alleged that these defendants, along with Willms, provided banks with false or misleading information to obtain accounts through which Willms placed charges on consumers' credit and debit card accounts.
The judgment against Peter Graver will be suspended upon his payment of $20,000, the FTC said. The order against Elizabeth Graver imposes a $38,000 judgment that is not suspended. The judgments against Sechrist, Callister, and Milne are suspended due to their inability to pay.
Grant Gross covers technology and telecom policy in the U.S. government for The IDG News Service. Follow Grant on Twitter at GrantGross. Grant's e-mail address is grant_gross@idg.com.