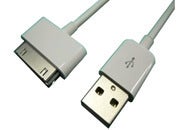 Apple may be dumping the 30-pin dock connector in future iOS devices for a smaller component as the company looks to make more room inside iPhones, iPads, and iPods for larger batteries and other parts, according to online reports.
Real estate inside your iPhone or iPad has always been a precious commodity as Apple continually looks to pack smaller pieces inside its svelte gadgets. Space has traditionally been made to accommodate bigger batteries for power hungry features. This time around, Apple is reportedly looking to make room for a larger a 4G wireless radio. It's not clear when the supposed change would happen, but the most likely debut candidate for a smaller connector would be the iPhone 5, according to the Website iMore.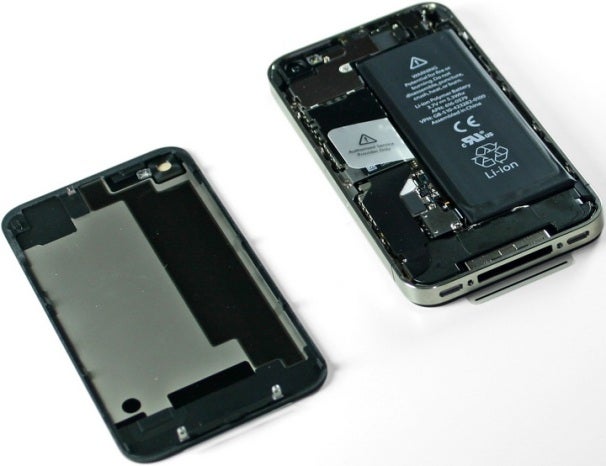 Whether or not Apple plans to roll out a smaller version of its dock connector, the new rumors beg a much larger question: How much longer will iOS devices need a cord at all? For all the advancements in computer technology over the last few decades, there have been precious few solutions to permanently rid us of our cables. Whether it's a snake pit of cables hiding behind your desk at work, or the row of chargers sitting on your nightstand for your smartphone, tablet, and e-reader, having to wrestle with cords just plain stinks.
Saying Goodbye to the 'The Cord'
Services such as Bluetooth have tried to lighten our dependence on cords, but they haven't solved the situation completely. And other peer-to-peer wireless technologies, such as Wi-Fi Direct, may help cut the cords even more.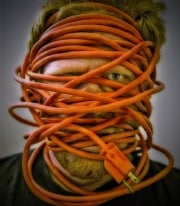 Apple has also moved to improve our cord dilemma. Thanks to Apple's iCloud you don't need to attach your device to a PC to sync your apps or documents to a new device. Apple's iTunes Match also gives you wireless access to your entire music library, although that service is not without its problems, and the company may offer similar cloud storage for your video content in the future.
One problem Apple might also be weighing is the thousands of docking peripherals. From clock radios, sound systems, boom boxes, and cars, the 30-pin connector is ubiquitous. Of course there are alternatives for pumping music and video from your iOS device, but the migration to something better will be an industry pain in the rear end.
Apple Takes Baby Steps to Cutting the Cord
For those times when you must sync with iTunes on your computer, Apple introduced Wi-Fi syncing in iOS 5. And, as a last resort, you can do a little bit of information trading between your PC and iOS device via Bluetooth, before breaking down and cracking out your iPhone cable.
These days, unless you've got an older device or are just stuck in your ways, you probably don't need cords for your iOS devices as much as you used to. Wireless charging technology is the only thing currently missing from Apple's cord-cutting features. Palm introduced wireless charging for webOS devices in 2009 with its inductive Touchstone charger. Other companies such as Dell and LG have also rolled out wireless charging with some of their devices. As more devices move to wireless charging (and hopefully a unified wireless charging standard), you have to wonder how many more times you'll have to pack an Apple-approved USB cord in your suitcase for extended road trips.
Connect with Ian Paul (@ianpaul) on Twitter and Google+, and with Today@PCWorld on Twitter for the latest tech news and analysis.