I keep telling readers to back up their hard drives. Starlla Dupert asked me how.
Not backing up is as crazy as not updating your antivirus software–or not wearing a seatbelt. You're begging for disaster.
There are many techniques, strategies, and programs for backing up your files. I'm not going to even try covering all the bases here. I'll just hit the most important issues and make some recommendations.
If your hard drive were to die tomorrow, what would be irreplaceable? Not Windows or Office, but your own files–your documents, spreadsheets, photographs, email, music collection, and so on. This is your data, and this is what you need to back up every day.
That doesn't mean you must copy every file every day–just the files that you created, downloaded, or altered since your last backup. Any decent backup program can do that. A good program will also save multiple versions of each file, and let you control when old versions get purged to make room for new ones.
I recommend backing up to an external hard drive. They're inexpensive, fast, and easy to work with. Once a day you should plug in the drive, run the backup, and then remove the drive.
I use Cobian Backup. It's free and versatile, and does everything I need it to. At the end of my workday, I plug in the drive, launch Cobian, and walk away. When Cobian is done, it shuts down the PC (an option, not a default).
Or, you might consider backing up over the Internet. This better secures your backup; if your house burns down, you won't lose your computer and your backup.
But online backups take longer (the initial full backup can take days), and they're really not practical for truly huge files such as videos.
For online backup, I use Mozy, although I've also heard good things about Carbonite and IDrive.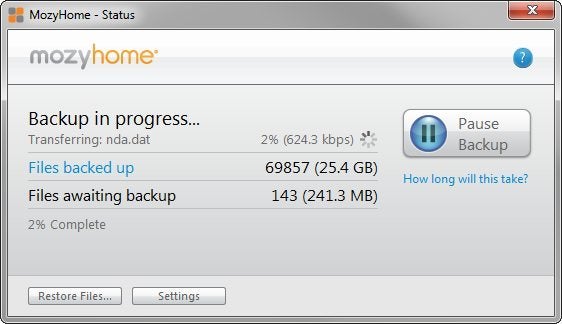 For more details and strategies, see 7 Backup Strategies for Your Data, Multimedia, and System Files. But be warned: That article is more than two years old. Take that into account when you read it.
Contributing Editor Lincoln Spector writes about technology and cinema. Email your tech questions to him at answer@pcworld.com, or post them to a community of helpful folks on the PCW Answer Line forum. Follow Lincoln on Twitter, or subscribe to the Answer Line newsletter, e-mailed weekly.