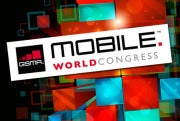 HTC unveiled its new One X, One S, and One V smartphones in Barcelona, Spain, today. I had the chance to preview this latest crop of HTC Android smartphones in an exclusive hands-on session last week.
HTC One is a new design strategy that the company is launching this year. According to Jeff Gordon, HTC online communications manager, the company came up with its umbrella "One" brand in response to customer feedback that there were simply too many HTC smartphones and that it was confusing to distinguish one dual-core 4.3-inch display Android phone from another. (The company released more than 50 devices in 2011)
[Read: "HTC Announces the One X: Its First Quad-Core Smartphone"]
The Tech the Three Phones Share
All HTC One phones will have three things in common: HTC ImageSense with the HTC ImageChip; Beats audio software; and a premium hardware design. All three phones will ship with Ice Cream Sandwich (Android 4.0) and run HTC's Sense UI 4.0.
The One X, One S, and Oner V will also come with the HTC ImageChip, which has an almost no-lag shutter speed, an f2.0 aperture, and a handful of different shooting modes, including High Dynamic Range (HDR) and Panorama.
I tested the HTC One S's 8-megapixel camera and was impressed at how well it picked up detail in the somewhat dark room where my demo was held. I also liked how quickly the HDR mode stitched together my light and dark photos to create one composite photo. Other phones with an HDR mode take a bit longer to perform this task.
HTC One X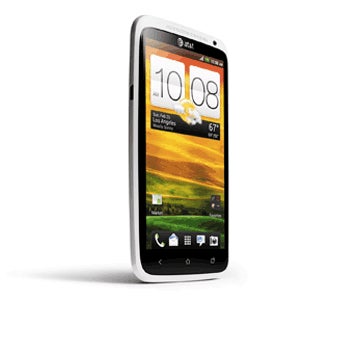 The One X quad-core phone is, of course, the hottest of the crop. This was the first time I'd seen quad core in action up close. Menus and apps opened quickly, and scrolling and moving throughout the user interface were incredibly snappy. I didn't have enough time to see how quad-core technology affects battery life (one of Nvidia's claims for the Tegra 3 chip is that it actually conserves battery life by offloading certain tasks to a smaller fifth core).
The One X's Super LCD 2 display has excellent viewing angles, and it seemed to hold up well in bright sunlight. I did a quick side-by-side comparison between the One X and the HTC Rezound, which has a Super LCD display, and noticed considerably less glare on the One X's display.
Like all of HTC's top-of-the-line phones, the One X feels well constructed. The polycarbonate body seems durable and yet looks attractive; according to HTC's product manager, it is also scratch-resistant. HTC tells us that the One X will be available sometime within the next 60 days, and the phone is confirmed for AT&T on its LTE network.
HTC One S and One V
The HTC One S and One V might not be headline-grabbing phones, but they still impress–and may have enticing price tags the company launches them in the United States.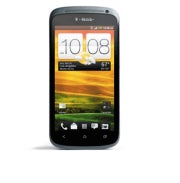 The One S, which runs on a dual-core Qualcomm 1.5GHz processor, felt responsive and snappy throughout the user interface. The 4.3-inch display gives you plenty of room to watch videos or play games, and the Super AMOLED technology makes colors look bold (though a little oversaturated) and details sharp.
I loved the phone's aluminum finish, which gives it a premium feel. It is soft to touch, but feels sturdy as well.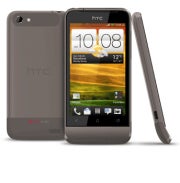 Last week, HTC launched its Legend smartphone. To some extent the One V emulates the Legend, with a unibody aluminum design and a slightly curved lip on the bottom edge. The One V carries only a 5-megapixel camera, as opposed to the 8-megapixel cameras found on the other two new HTC phones, but it does have the HTC ImageChip. It lacks a front-facing camera–and because the One V has a single-core processor, it can't shoot 1080p video.
HTC's Sense 4.0 Interface With Ice Cream Sandwich
Love it or hate it, HTC Sense–the manufacturer's user interface over Android–is here to stay. Android 4.0 (Ice Cream Sandwich) has, by far, the best-looking interface of any version of Android. I understand why manufacturers slapped on overlays in the early days of Android: Let's face it–it was ugly. And HTC Sense is undeniably a gorgeous user interface. But those pretty animations and colorful widgets have a tendency to bog down the operating system.
Perhaps the idea that manufacturers might leave Android 4.0 alone and just add a few customized widgets was just wishful thinking on my part. To HTC's credit, Sense 4.0 is much subtler than previous versions of the user interface. The company has cleared out a lot of unnecessary icons and text found in older versions of Sense.
I've argued that companies' introducing too many smartphones into the market hurts customers, so I'm glad to see that HTC is streamlining its production. I also appreciate that all of the phones have common features, but will be sold at different prices. Not everyone needs a quad-core–or even a dual-core–smartphone.
The names of the phones are a little confusing to keep track of (they aren't even in alphabetical order!), but I think this umbrella branding will benefit HTC as well as consumers. Plus, the phones aren't too shabby.

For more blogs, stories, photos, and video from the world's largest mobile show, check out PCWorld's complete coverage of Mobile World Congress 2012.