Apple continues to impress in tablet and smartphone sales, it is making nice with social network behemoth Facebook and it is now solidly positioned as the world's biggest publicly traded company thanks to its meteoric stock price rise.
Add to that the fact that the thorny issue of Chinese worker conditions might be fading away and all appears to be right in the consumer electronics powerhouse's world these days.
Here's a rundown of Apple's latest triumphs.
Cash King
At a recent shareholder meeting, Apple CEO Tim Cook said the company has more cash than it knows what to do with — nearly $100 billion — and is thinking about how to best spend the money.
On Friday, Apple's stock price closed at $522.41, giving it a market value of $487 billion and putting it solidly ahead of No. 2 Exxon Mobil, which has a market value of $413 billion. And Apple recently announced that in the first fiscal quarter of 2012, it sold 37.04 million iPhones and 15.43 million iPads, both triple-digit increases over a year ago.
Facebook Friendship
According to The Washington Post, during the shareholder meeting Cook responded to a question asking whether Apple was a Facebook "friend" or "foe." Cook said the two companies don't have much overlap in their businesses.
"We do a lot with them, and our users are using Facebook a tremendous amount. It's not like some other companies [where] we see a significant overlap in the things we do, I have always thought that the two can do more together," Cook said.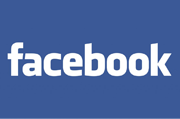 Facebook, for its part, agrees. "iOS is an important platform for Facebook and we have a good relationship with Apple," the company said in a statement.
The friendliness Apple shares with Facebook is starkly contrasted with Google's push in the last year to directly compete with its social network nemesis. Both Google and Facebook rely heavily on advertising revenue.
And Microsoft, a longtime Facebook investor, has been throwing stones at Google in recent weeks with a heavy handed advertising campaign that has attacked everything from the company's privacy policies to what Microsoft considers the inadequacy of Google Apps.
[See More: Why Microsoft is More Afraid of Google Than Apple.]
Online Tracking
The tracking of people's online behavior has been a hot topic in recent weeks but if you use a tool that shows you exactly what companies are tracking you — such as the free Ghostery add-on for Firefox — you'll often catch Facebook Connect, Google Adsense , Google Analytics, or Google-owned Doubleclick doing it, not Apple.
That's because advertising revenue significantly differentiates Apple from Google and Facebook, which have both been blasted in recent weeks for issues of user privacy.
Users and privacy advocates have both bristled at changes Google is making to its privacy policies which allow the company to consolidate user data across its products so as to better understand user preferences and behavior. As a result, the company says it can better predict what users want. In reality, the changes also mean the company can serve people highly targeted ads.

More recently, The Wall Street Journal accused Google and other advertising agencies of planting code on millions of iPhones that allows the companies to track user behavior. Google, for its part, has said any such code only works when users opt into a Google product and that the whole thing was a mistake.
By default, Apple's Safari web browser blocks tracking behavior.
Facebook also relies heavily on advertising revenue. In fact, its introduction of Timeline and the feature that lets users create a virtual scrapbook that lists everything they've ever done since birth is another means of getting users to give the company their personal information. That's because, again, the more data Facebook has on its users, the better chance they can deliver ads that people will click.
Apple's revenue model is vastly different.
According to Apple, its net sales consist primarily of revenue from the sale of hardware, software, digital content and applications, peripherals, and service and support contracts. It's the absence of advertising from that list which is keeping the company walking higher ground — at least in comparison to Facebook and Google — when it comes to tracking user behavior online.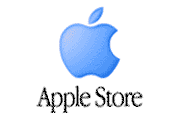 And while Apple has certainly been criticized on occasion for tracking mobile user information such as location, the company has been quick to react to concerns over privacy.
For instance, earlier this month users of the Path social networking app took issue with how it was uploading their address book data without asking for permission. Apple recently said that apps that do that violate the company's App Store guidelines, and that it will soon release an update that will prevent apps from harvesting personal information without permission from users.
Worker Conditions
In spite of Apple's many triumphs, it has had to deal with the troublesome issue of Chinese worker conditions, although the company didn't bring it up at Friday's shareholder meeting. The omission could be a result of a turn in media coverage in recent days.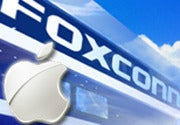 ABC's Nightline aired a report this week in which TV correspondent Bill Weir took cameras inside Foxconn, the Chinese manufacturing giant that builds Apple products. The New York Times reports that what the report mostly shows is young workers who suffer from boredom more than anything else.
"We heard the kind of complaints you might hear in any factory anywhere," Weir said.
The Times notes that Foxconn also builds products for Sony, Panasonic, Samsung, Sharp, Asus, Hewlett-Packard, Dell, Intel, IBM., Lenovo, Microsoft, Motorola, Netgear, Nintendo, Nokia, and Vizio. The Xbox, the PlayStation and the Amazon Kindle.
Follow Christina on Twitter and Google+ for even more tech news and commentary and follow Today@PCWorld on Twitter, too.