Most consumers believe "Do Not Track" technology — a key component in the Obama Administration's online privacy initiatives announced this week — does more to protect their privacy than it actually does.
That's what one consumer privacy company found when it surveyed some 500 web users following the administration's announcement this week.
The survey conducted by Boston-based Abine asked consumers: "Most browsers offer a 'do not track' option. If you chose this option, what would you expect to happen?" and offered four choices as answers to the question.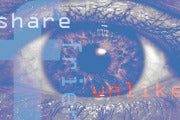 More than 86 percent of the consumers believe that Do Not Track stopped websites from tracking consumers, cleaned a browser from all tracking technologies when a browser is shut down, or prevented advertisers from selling information obtained online about consumers.
Fewer than 14 percent of the respondents chose the correct response: Advertisers and websites could still collect and sell information about me, but would not be able to send me personalized ads.
"The survey shows a real disconnect between what consumers think what Do Not Track means and what it actually does," Abine Privacy Analyst Sarah Downey told PCWorld. "The reality is a little bit disappointing."
Do Not Track as currently implemented is a "header" sent by a browser to a website. When a website recognizes a header, then information used to target the user of the browser won't be collected by the website. Other kinds of information can be collected, however, and the site may still place on your computer "cookies" that track your online behavior.
"Do Not Track is pretty flimsy without active blocking technology," Downey contends.
While praising the administration's announcement, she adds, "It's helpful in a lot of ways, but I don't think it stands alone as a protective measure for consumers' data collection."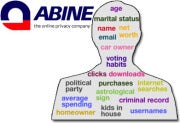 Abine, whose principle business is purging the Internet of false information about individuals for a fee, makes a free browser add-on, Do Not Track Plus, that contains active blocking technology for more than 500 tracking technologies and 200 companies, including Google and Facebook.
Downey isn't alone in questioning the effectiveness of Do Not Track as presently designed.
"[T]he Universal Do Not Track button is bound to come up short and will ultimately fail to accomplish its stated goals," writes PCWorld blogger Brennon Slattery. "Why? Because these features are already available, but consumers don't use them, don't read the fine print until it bites them, and sometimes requests just aren't honored by ad providers."
Fellow PCWorld blogger Tony Bradley goes even further, arguing that the premise underlying Do Not Track is flawed.
Even if Do Not Track blocked all tracking and all companies complied with it, he says, "There is still something inherently wrong with a system that automatically assumes you want to be spied on until or unless you figure out where the Do Not Track button is for your browser and make the effort to enable it."
Follow freelance technology writer John P. Mello Jr. and Today@PCWorld on Twitter.