For multinational corporations, China's appeal as the world's factory floor is obvious: dirt-cheap labor. But for consumers in the U.S. and the rest of the developed world, the benefits of Chinese manufacturing aren't as clear-cut. The rise of China as an industrial powerhouse has translated into lower prices for consumer goods — including laptops, phones, and tablets — but it has also played a major role in the dramatic loss of manufacturing jobs here.
With labor costs in China on the rise, however, it's a good bet the prices we pay for tech gear will increase, too. Contract manufacturer Foxconn, which builds hardware for major tech companies such as Apple, Dell, Hewlett Packard, Lenovo, Sony, and Toshiba, said last week it has raised the pay of its assembly line workers by 16 to 25 percent.
Human rights organizations in recent years have criticized the dehumanizing working conditions, including low pay and long hours, at Foxconn's factories in China. The New York Times ran a scathing investigative piece in January that took Apple to task for allegedly turning a blind eye to the dismal labor practices of its contract manufacturers, and a one-man theater production dramatized the issue. Apple CEO Tim Cook vehemently denied the charges.
Price Hikes
PC vendors like Dell and HP will likely be hit harder than Apple by wage hikes in China. These companies already have razor-thin margins on their laptops and desktops, particularly in the consumer market, whereas Apple's margins are far more generous.
Apple, to put it bluntly, is insanely profitable. The company earned a staggering $13.87 per share last quarter, and can absorb higher labor costs far more easily than its competitors.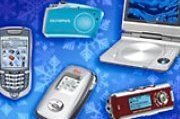 According to Reuters, Hewlett-Packard CEO Meg Whitman believes that rising wages in China could lead to higher hardware prices.
"If Foxconn's labor costs go up, their product cost to us will go up," Whitman told Reuters in an interview last week.
Given the gloomy quarterly results announced last week by Dell and HP, it wouldn't come as a surprise if higher PC prices are part of those companies' strategy to boost their bottom lines. HP's profits fell 44 percent from last year, and Dell's net profit before one-time charges was down 10 percent from the same quarter a year ago.
Of course, several factors unrelated to higher wages in China have contributed to the lackluster showing by Dell and HP. Neither is a player in the mobile device market — including smartphone and tablets — a segment that's overtaking the traditional laptop/desktop arena were the two PC giants have exceled in the past. Hard drive supply problems caused by last year's Thailand floods hurt their profits as well.
It's unclear, however, just how much PC prices might rise, and whether tech companies will absorb most of the added production cost. Brian Gladden, Dell's chief financial officer, told Reuters that labor represents a "very, very small piece" of its overall product expenses. We'll see.
Contact Jeff Bertolucci at Today@PCWorld, Twitter (@jbertolucci) or jbertolucci.blogspot.com, and follow Today@PCWorld on Twitter, too.