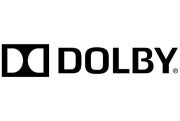 Dolby is getting into the smartphone camera game with a new mobile imaging technology, announced today at Mobile World Congress. The new technology enables High Dynamic Range images to be saved in JPEG-HDR, which preserves the high contrast effect better than saving them as JPEGs.
If you're not a photography enthusiast, this might not mean a lot to you. Basically, High Dynamic Range (HDR) captures more range between the lightest and darkest areas of a photo than a standard photo. Dolby's imaging technology will automatically save the HDR photos to JPEG-HDR so you won't have to do anything extra after you take the picture.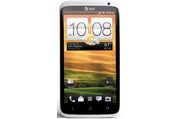 HDR for smartphones isn't anything new; a lot of phone cameras, like the iPhone 4S and the new HTC One line of phones have it as a shooting option. On those phones, the camera takes two or three shots and creates a composite image with the lightest and darkest areas. But sometimes HDR can look a little, well, strange.
A JPEG is 8 bits, but today's smartphone camera sensors are 10-bits to 14-bits. When an HDR photo is converted into a JPEG format, you lose a lot of detail. JPEG-HDR is basically a solution for keeping that HDR metadata in your photo, but still in a usable, backwards-compatible JPEG format.
Dolby and Smartphones
Dolby has had its hand in the smartphone arena for a few years now with its Dolby Digital Plus audio enhancement technology. We've seen Dolby Digital Plus on quite a few phones like the Nokia N8, the LG Revolution, and the LG Spectrum as well as a few tablets. Dolby Digital Plus will also be on a Nokia phone announced at Mobile World Congress today.
So far, Dolby hasn't revealed any particular phone models that will use its imaging technology, but the company is partnering with both Qualcomm and TI chipset makers.
At CES 2012 in January, we saw phone manufacturers placing a huge emphasis on high-quality cameras. It makes sense, too, as more people are using their phones as their primary camera. Nokia is expected to launch a camera-centric phone, while HTC now has its own proprietary imaging chip and camera software for its latest line of One phones.

For more blogs, stories, photos, and video from the world's largest mobile show, check out PCWorld's complete coverage of Mobile World Congress 2012.