Internet censorship is infamous in China, but average citizens have apparently found a workaround and posted hundreds of comments on President Barack Obama's Google+ 2012 election campaign page.
The message: Governments can put up all the roadblocks they want to keep their people from communicating freely, but crafty technology buffs often find a way to break through those barriers.
Many of the comments are innocuous, while others pointedly implore the U.S. president to help China become more open and free. Some specifically call for the release of civil rights activists Chen Guangcheng and Liu Xiaobo, both of whom are held in China — Guangcheng for investigating forced abortions in the country and Xiaobo, a 2010 Nobel Peace Prize winner, for "incitement of subversion of state power."
Some media outlets are saying the Chinese accessed Obama's Google+ page "after China seemingly lifted longstanding blocks." But, China most likely didn't do any such thing.
Silicon Valley technology pundit Mike Elgan, who often writes for PCWorld, asked the more than 726,000 people who follow his Google+ account this question, "Can people in China get on Google+?"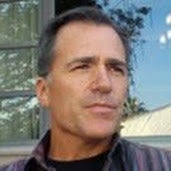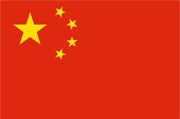 The question returned hundreds of answers, many coming from people inside China. Many of the answers he received point to the success many Chinese have in circumventing the country's firewall by using mobile phones instead of a PC to get onto Google+. Others say using a VPN works.
You can keep track of Elgan on Google+, Facebook and Twitter.
Joshua Kiley, a tech-savvy English teacher working in China, wrote on Elgan's Google+ page, "Google Plus is the easiest website to unblock in Chin [sic], because all you need is a couple IP's to copy and paste into your hosts file. For good measure I also changed my DNS to Google's free DNS at 8.8.8.8 and 8.8.4.4."
Follow Christina on Twitter and Google+ for even more tech news and commentary and follow Today@PCWorld on Twitter, too.