Nokia today announced the 808 PureView and the Lumia 610. The 808 is a camera-centric Symbian phone while the Lumia 610 is an inexpensive Windows 7 Phone.
808 PureView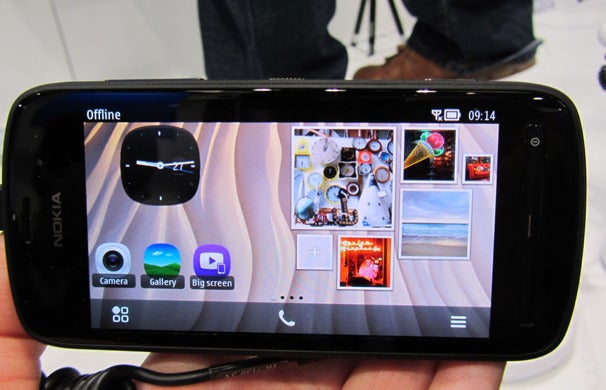 The big deal about the 808 PureView is its 41-megapixel sensor. And no, that's not a typo. Like most high-end Nokia phones, the 808 uses Carl Ziess optics and a new pixel oversampling technology. You don't necessarily need to use all 41 pixels in your photos; you can switch between standard resolutions like 2/3, 5, and 8-megapixels. But having those extra megapixels means you can capture an image, zoom in, reframe, and crop without any noise or pixelation. If you so desire, you can shoot photos in up to 38-megapixels maximum, but good luck uploading those photos over a 3G network.
I saw a quick demo of the 808 in action and was impressed with how clean the photos looked. Even low light photos looked good and lacked the noise and fuzziness that other phone cameras suffer from in dark environments.
The 808 PureView also has Dolby Digital Plus, so you can watch movies in surround sound. I demoed Dolby Digital Plus recently and enjoyed being able to watch (and hear) movies as if I was watching them on the big screen. The one downside to the 808 Pureview is that it runs Symbian, which is not my favorite mobile OS. Even on a cutting edge phone like the 808, Symbian feels stale, dated, and difficult to use.
Lumia 610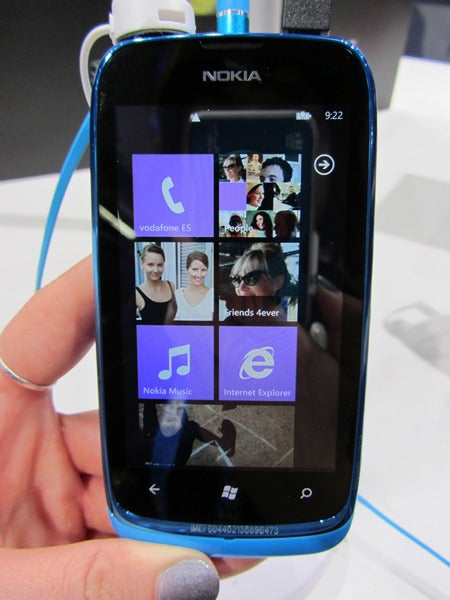 The Lumia 610 is targeted toward a younger audience with social networking-centric features. The Lumia 610 has a unique look with a curvy, metallic design. Like the Lumia 710, it comes in fun, bright colors like cyan and magenta (as well as black).
The Lumia 610 runs a special release of Windows Phone 7 that supports lower memory and processing requirements on phones. By lowering these specs, Nokia can bring the Lumia 610 inexpensively to market. The Nokia Lumia 610 is expected to ship in Q2.
In terms of first impressions, the Lumia 610 feels a lot like the 710. In my quick hands on, I didn't notice any sluggishness that one might typically see with a lower-clocked processor. Windows Phone still feels light and responsive as it does on the Lumia 710. The design is quite eye-catching and I can definitely see it appealing to teenagers.

For more blogs, stories, photos, and video from the world's largest mobile show, check out PCWorld's complete coverage of Mobile World Congress 2012.