Google's Android Market is nipping at the heels of Apple's iOS App Store in terms of number of offerings.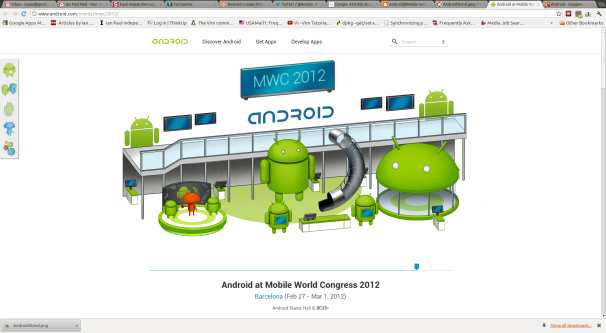 The Internet search leader said Monday during Mobile World Congress that its mobile apps marketplace has more than 450,000 apps, putting it just behind Apple's more than 500,000.
Despite Android's big gains, Apple's iOS is still considered a bigger revenue generator, and Google's Market may in fact end up being nothing more than a bargain basement app retailer if Amazon has its way.
Still, the Google news is good considering that there are now more than 300 million Google-approved Android devices in the wild. Google also said there are 850,000 new device activations every day.
And there are even more Android devices coming your way, including the Huawei Ascend D, Asus Padfone, HTC One X, Sony Xperia NXT, Samsung Galaxy Beam, and the Galaxy Note 10.1 tablet.
The plethora of exciting new offerings means Google's current average of 1 billion app downloads per month from the Android Market could explode even further before 2012 is out. Or does it?
[Read: 850,000 Android Phones Activated Daily, Says Google]
Money Talks
Android sounds like an unstoppable force in the smartphone world, but despite all its growth iOS still appears to be the mobile platform appealing to app developers looking to make money.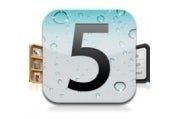 Which app store makes the most money may not matter to consumers in the short term, but overall if developers can't make a decent buck in the Market it may not be worth their time to develop for that store. And that could mean fewer top notch apps in the Market.
The mobile analytics firm Distimo in December said iPhone apps alone produced four times the revenue of the Android Market in 2011. Even iPad apps are bigger earners than Android, according to Distimo.
Options Everywhere
However, just because the official Market isn't a big money maker doesn't necessarily mean the Android platform will suffer. Unlike iOS users, most Android fans can turn to alternative app distribution stores including GetJar and Amazon's Appstore for Android. The latter is quickly building up in size spurred on in part by Amazon's Kindle Fire media tablet, and the Appstore may also be a bigger earner for app developers in the coming months.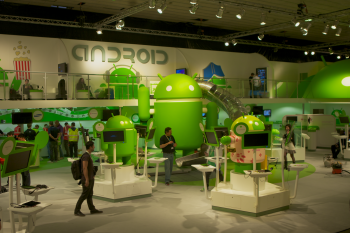 Paid apps account for just 32 percent of the Android Market's catalog compared to 65 percent for Amazon's Appstore, according to Distimo. The metric firms also looked at 110 paid apps sold in both the Android Market and Amazon's Appstore in the last week of January. During that time, 42 out of the 110 apps made more money in Amazon's Appstore than the Market. A surprising number considering paid apps from the Market are available in more than 50 countries, while the Appstore is currently U.S. only.
Google's Android Market may be the big winner for now in the ever expanding Android universe. But Amazon is coming on strong, and if you follow the money, the Appstore could be the more important store for big app releases in the near future.

For more blogs, stories, photos, and video from the world's largest mobile show, check out PCWorld's complete coverage of Mobile World Congress 2012.
Connect with Ian Paul (@ianpaul) on Twitter and Google+, and with Today@PCWorld on Twitter for the latest tech news and analysis.