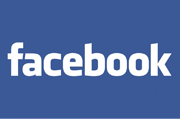 Facebook is working with mobile operators to make phone-based payments easier and has launched an effort to standardize HTML5 to help developers write applications for more mobile handsets, its chief technology officer announced on Monday.
Along with partners, the company has formed a new community group at the W3C called Core Mobile Web platform, CTO Bret Taylor said at a session of Mobile World Congress in Barcelona on Monday. For payments, Facebook has partnered with major carriers to create a one-step payment system for carrier billing. The two initiatives are aimed at solving developers' complaints about the mobile Web, he said.
"There's rampant technology fragmentation across mobile browsers, so developers don't know which parts of HTML5 they can use to deliver their app to customers," Taylor said. There also is no easy payment system with stored customer credentials for the mobile Web as there is in native platforms such as Apple iOS and Google Android, he said.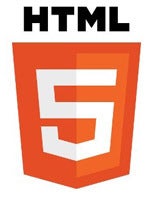 HTML5 is promoted as a single standard, but it comes in different versions for every mobile device, Taylor said. Issues such as hardware acceleration, digital rights management and access to the phone's camera are implemented inconsistently. That makes it hard for developers to write software that works on many different phone platforms, and to reach a wide audience, he said.
Facebook started talking with Samsung about the problem last year and then expanded the discussions, Taylor said. Its partners now include mobile operators, browser vendors, device makers and software tool makers. The W3C group will also prioritize features that matter most to developers. That will help bring the right kinds of apps to Facebook as technology evolves in the coming years, he said.
To check how closely mobile browsers follow the standards to be developed, Facebook introduced a test suite called RingMark. The company plans to contribute RingMark back to the W3C group, Taylor said. The suite includes hundreds of tests for features such as WebGL support, he said.
"As a developer, if the phone your customer's using passes the RingMark test suite, you know your app will work for that customer," Taylor said.
Single-Step Mobile Payments
Facebook's mobile payment plan is aimed at reducing mobile buying down to a single step to confirm a payment, improving the experiences of both developers and consumers. It's intended to eliminate SMS device verification, a commonly used system that requires a user to receive a code via Short Messaging System and then enter it manually to complete a purchase. This has been required for many purchases, such as buying items within a mobile game, he said.
"We think this experience can be as good or even better than the native platforms," Taylor said. "By having a great developer experience around billing we'll be unlocking the business potential of the mobile Web."
Facebook will introduce an SDK (software development kit) that will let developers reach consumers around the world with simple technical integration, Taylor said.
The mobile initiatives are needed because so much Facebook use now takes place on mobile devices. It's now available on more than 2,500 different mobile devices, including feature phones as well as smartphones, he said.
"Fundamentally, Facebook is a mobile product," Taylor said. He called it the most natural form of the platform, and the one that founder Mark Zuckerberg would have created originally if the technology had been available at the time.
Stephen Lawson covers mobile, storage and networking technologies for The IDG News Service. Follow Stephen on Twitter at @sdlawsonmedia. Stephen's e-mail address is stephen_lawson@idg.com

For more blogs, stories, photos, and video from the world's largest mobile show, check out PCWorld's complete coverage of Mobile World Congress 2012.