Firefox maker Mozilla is expanding its horizons beyond the browser space with its smartphone collaboration with Spain's largest mobile operator, Telefónica.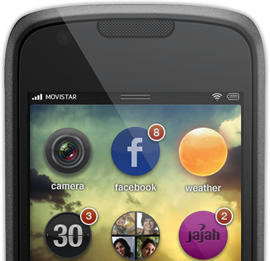 It announced on Monday the Open Web Devices platform for smartphones. OWD is based on Mozilla's "Boot to Gecko" (B2G) web engine and will be able to offer devices that are significantly cheaper than current Android, iOS and Windows Phone handsets.
Telefónica hopes to get the first round of devices in users' hands before the end of 2012 in regions of the world where current smartphones are too expensive for most people. But Telefónica's experiment should also give us a better idea of just how well B2G works and whether a smartphone maker would be willing to bring B2G phones to the more lucrative U.S. market.
Other major firms are also supporting the B2G project, including Adobe, Deutsche Telekom and Qualcomm.
Here are answers to nine questions about the project.
What is Boot To Gecko (B2G)?
Gecko is Mozilla's rendering engine used in the web browser Firefox. Mozilla is developing a version of Gecko that will act as the core of a standalone operating system using modern web technologies, including the HTML5 markup language, cascading style sheets (CSS), JavaScript, and WebGL.
What is Telefónica doing?
Telefónica is focused on integrating B2G with the Linux kernel, as well as providing the user experience.
How Will B2G-based phones work?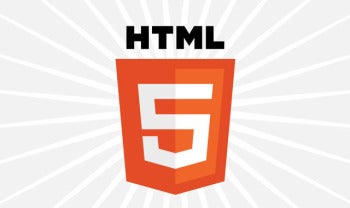 These smartphones will have built-in HTML5 code for all functions, and third-party apps will be entirely web-based. All of the phone's native device capabilities will be accessible using HTML5, so web apps won't lack for functionality.
Any word on specs?
The only thing we know for sure is that the OWDs will be using a Qualcomm chipset commonly found in Android devices.
Are OWDs Android-based?
No. B2G and Android share the same Linux kernel and several other software libraries, but the two devices will not be interoperable.
How much will these devices cost?
No pricing details have been announced, but Telefónica is predicting that its OWDs can be sold significantly cheaper than current smartphones. The core of Telefónica's devices is Mozilla's B2G, which is based on Web technologies, and little else. B2G-based phones are not supposed to have the processing overhead that other mobile systems have. That means, according to Telefónica, you can run B2G on lesser hardware than, say, an iPhone 4S or the newly announced quad-core HTC One X, without sacrificing speed or responsiveness.
Who's going to build the first OWDs?
It's not clear. There are supposedly ongoing talks with several OEMs, but there's no official word on any manufacturers.
What's the future for B2G?
Mozilla is hoping to get B2G technologies standardized by the WorldWide Web Consortium, the main web standards organization. That means other device and software makers could also implement Mozilla's technologies into future devices.
Will this affect the U.S. market?
It appears OWD phones will be targeted at regions where current smartphones are too expensive for most people. But that doesn't mean that a B2G device won't appear in the U.S. at some point. Ultimately, Mozilla's hope is that B2G can break the "stranglehold of proprietary technologies over the mobile devices world." It's unlikely you could break that stranglehold without influencing the U.S. market.
Connect with Ian Paul (@ianpaul) on Twitter and Google+, and with Today@PCWorld on Twitter for the latest tech news and analysis.