When Adobe announced last week that it plans to discontinue its standalone Flash Player for Linux, it noted that updated versions of Flash Player will subsequently be available to Linux users only through Google's Chrome browser.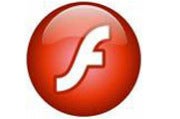 Though security updates on the final version 11.2 for Linux will continue for five years, there's no denying the announcement was disappointing for those of us using Linux–particularly when taken on top of Adobe's decision last summer to abandon desktop Linux users with its AIR environment as well.
It remains to be seen how much longer Flash will continue to matter as HTML5 grows, of course.
In the meantime, though, it's worth remembering that Flash Player is not the only way to view Flash content. In fact, as a reader recently reminded me, there are open source alternatives to Flash Player that offer Linux users another option. Here's a quick look at two of them.
1. Gnash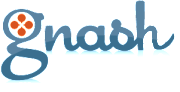 Gnash is a free and open source Flash movie player that's based on GameSWF, and it's available both as a standalone player and as a browser plugin for Firefox–and all other Gecko-based browsers, for that matter–as well as for Chromium and Konqueror.
The Gnash project actually just released an update to the software earlier this month, so the latest version is now Gnash 0.8.10, which is available for download from the GNU.org site. Though it's still considered beta-level software, this latest release incorporates numerous bug fixes and enhancements, including an OpenVG renderer.
Gnash does play YouTube videos, its developers say, but it doesn't yet support version 10 of the SWF format. All Gnash source code is released under GPLv3 or later.
2. Lightspark

Another free and open source Flash Player alternative is Lightspark, an LGPLv3-licensed Flash player and browser plugin that "currently supports YouTube well enough for daily use," its makers say.
The latest release of Lightspark is version 0.5.4.1, which was just launched at the beginning of February with added YouTube support. It can be downloaded for free from the project's Launchpad page.
Both of these options are clearly still in their fairly early stages, and they probably won't yet be able to play absolutely everything you throw at them. Still, development work is continuous, and they get better with each new release.
While the world waits for HTML5 and other open Web technologies to take over, these open source packages could be just the ticket for Linux users looking for a new way to view Flash content.