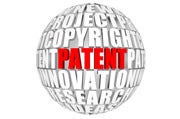 Google and Apple have been named in a lawsuit relating to the use of Google Maps' Street View on the iPad and iPhone.
According to PaidContent, PanoMap Technologies LLC, a Florida company, has filed a complaint (PDF) against both companies in the U.S. District Court for the Middle District of Florida. PanoMap claims that the use of Google Maps' Street View on the iPad and iPhone violates its patent, U.S. Patent No. 6,563,529.
The patent describes an interactive system for "displaying detailed view and direction in panoramic images."
Here's the abstract:
"A method and system for indicating the camera position, direction, and field of view in a map or panoramic image comprises a map image window which displays a map or panoramic image of the site to be studied (house, apartment, city, etc.). A detailed view window displays a portion of the map image, taken from a point in the site. A highlighted sector in the map image represents the viewing position, direction, and field of view that the detailed view window displays. When the user changes the field of view in the detailed view window, the highlighted sector in the map image changes in synchronism. The resulting interactive windows allow a person to easily and quickly view and understand the field of view, position, and direction of the image being displayed in the detail view window."
The patent was initially obtained by Jerry Jongerius, then transferred to Empire IP, and then transferred again to PanoMap Technologies in February 2012. Lawyers for PanoMap did not answer PaidContent's request for comment on whether the company actually makes mapping technology or is just a copyright troll and/or shell company.
PanoMap appears to be linked to Atlanta-based CSA Inc., which makes laser scanning technology. However, an executive from CSA wrote to PaidContent that "CSA owns the PanoMap mark, but is not suing GOOGLE/APPLE. Incidentally, CSA has filed a patent application a year ago — technology we have been developing for a decade or so."
In the complaint, PanoMap alleges that Google and Apple "import, make, use, sell and/or offer for sale … products, systems, and/or methods for displaying a detailed view of an area within a territory, including synchronized map displays indicating direction, origin, and angular direction, that infringe the 529 Patent."
Apple's "Infringing Instrumentalities" include the "iPhone, iPad and iPod Touch devices," while Google's include "Google Street View, including Street View functionality available on Apple's Infringing Instrumentalities, as well as through the World Wide Web."
The lawsuit also claims that Apple accessed "www.duckware.com/pmvr/index.html," a website operated by Jongerius, the original patent owner, on July 8, 2007.
PanoMap is, naturally, seeking triple damages because the two tech giants allegedly knew about the patent before violating it.