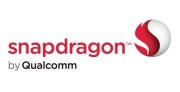 Qualcomm's Pro version of the Snapdragon S4 chipset, the S4 Pro processor, features the Adreno 320 GPU, which supports higher-resolution displays, better gaming, and improved Web browsing.
The processor was announced Monday at Mobile World Congress 2012.
The S4 class of chipsets can be found in several devices at the mobile conference, including the HTC One S, the AT&T U.S. version of the HTC One X, the Panasonic ELUGA, the Asus Padfone, and the ZTE V9S tablet.
So what can the S4 Pro do? I spent some time checking out Qualcomm's various demos to learn a bit more about what the S4 Pro can do for this year's tablets and phones.
The S4 Pro also supports some interesting camera features, such as the ability to turn a smartphone camera into a light field camera ala the Lytro. With a light field camera, you can capture complete light field data in a photo so you can focus after you take your photo.
3D Graphics
While I'm not fully convinced that we need 3D displays in mobile, the S4 Pro–as well as the entire S4 class–supports more realistic glasses-free 3D graphics through hardware acceleration of advanced rendering features. So does this mean that your phone is going to look like a miniature version of the 3D we see in the movie theater? Not exactly, but it is an improvement from what's currently out there.
Qualcomm had a demo of a dual-core S4 tablet in action showing 3D in 1920-pixel-by-1200-pixel resolution. There was definitely a lot more "pop" in the 3D compared to current mobile 3D products (like the HTC Evo 3D or the LG Thrill 4G) and the images looked sharper.
Here's Leon Farasati, senior product manager at Qualcomm, explaining the S4 chipset and 3D:
S4 Pro Processor and Gaming
The S4 Pro is also a boon for gamers as Adreno 320 supports top game engines such as Unity, Epic, and others. Furthermore, the S4 Pro will support Windows 8 for tablets. The S4 class of chips additionally supports 5.1 surround-sound playback: You can record up to 1080p video with audio and then play it back in a five-speaker set-up. The S4 processor supports up to four microphones so you can capture sounds from all directions.
Of course, not every S4 Pro phone or tablet will have a 3D display or four microphones, but understanding what the S4 Pro and other S4 class chipsets can do gives us a good idea of what sort of multimedia features we'll see in 2012 and beyond.

For more blogs, stories, photos, and video from the world's largest mobile show, check out PCWorld's complete coverage of Mobile World Congress 2012.