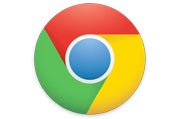 Google has added a feature to Gmail that allows you to use the e-mail service as the default mail client for the Chrome browser. Chrome users who click on an e-mail link on a webpage or e-mail the page's Web address to someone can now do it automatically through Gmail.
Prior to the release of the new feature, users had to copy an e-mail address on a webpage or its URL, open Gmail manually, create a new message and paste it into the message. Otherwise, clicking on a "mailto" link or choosing to e-mail a link of a page would open the default e-mail client on your computer.
That may not be as efficient as using Gmail. For example, when I choose to e-mail the address of a webpage to myself, my desktop client is painfully slow in opening a new composition window. With the new Gmail feature, the task is much faster.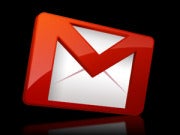 If you use Google Chrome, when you log into your Gmail account, a message will appear at the top of your browser window asking you whether you want to make Gmail your default e-mail client for the browser. Click yes and you're good to go.
Firefox and Microsoft Internet Explorer users have been able to make Gmail their default client for some time, so it is a bit curious that it has taken Google this long to implement the feature in Chrome. However, turning the feature on in Firefox and IE requires some menu drilling so it isn't as smooth as turning it on in Chrome.
Follow freelance technology writer John P. Mello Jr. and Today@PCWorld on Twitter.