Toshiba isn't at the Mobile World Congress in Barcelona, but we still caught a glimpse of one of the company's upcoming tablets. I managed to get a hands-on with Toshiba's AT270 (at least, that's what the tablet is identified as by the Android Operating System) at the Nvidia booth.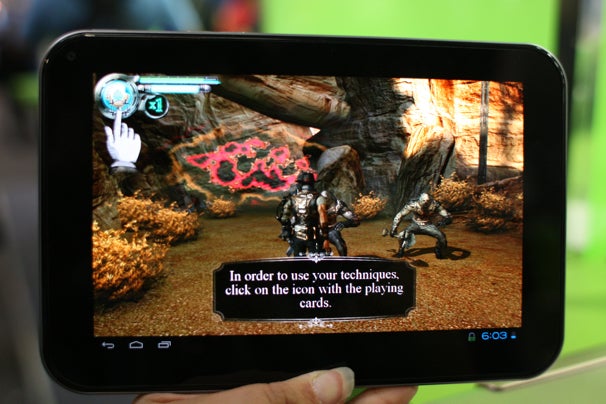 The AT270 sports Nvidia's Tegra 3 chip, which is why Nvidia was showing off the tablet at its booth. Toshiba showed several prototype tablets at CES 2012, this 7.7-inch model among them.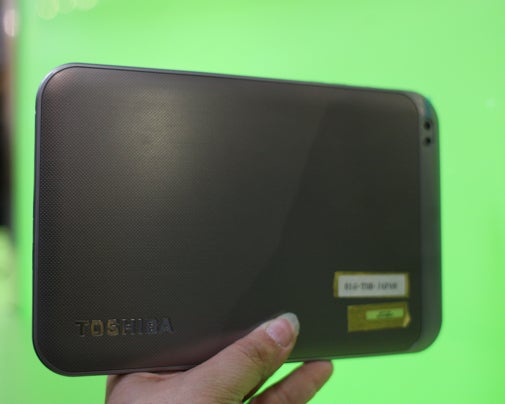 The 7.7-inch AT270 I played with at MWC feels more real than the prototype I handled at CES. The buttons are well-crafted, and the back is made of pleasingly-textured molded plastic. Along the bottom vertical edge is the headphone jack, a microUSB port, and a microSD card slot. The camera is at the upper right corner. While I don't have the actual specs on this tablet, I can say it's slim and lightweight and–most importantly–feels comfortable for extended one-handed use.
Toshiba's display appears to have beautiful colors–not surprising, since it's using a 1280 by 800 pixel super-AMOLED screen. Text looks sharp and crisp, as it does on Toshiba's current 7-inch Thrive. The AT270 is expected to replace the current Thrive, at an as-yet undetermined date.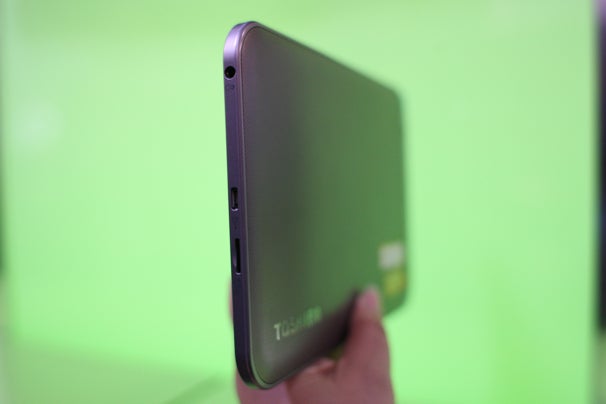 Nvidia also notes that Toshiba's upcoming 13-inch tablet will also be powered by the Tegra 3. Toshiba says that model, shown in rough prototype form at CES, will have a wide viewing angle display and weigh around 2 pounds. The back of the model shown at CES was made of aluminum and the display resolution was not final. The reference design shown at CES ran Android, but Toshiba implied the tablet could, in the future, run Windows 8.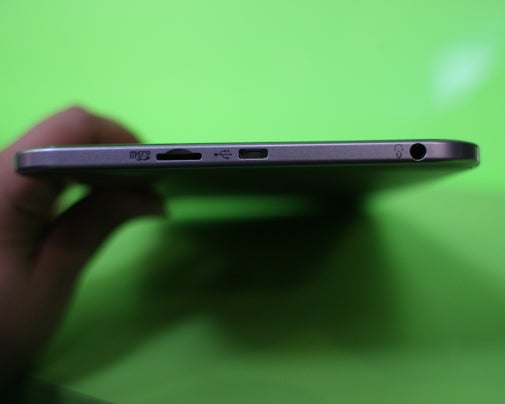 Toshiba is just one of the many tablet makers looking to use different mobile CPUs for different tablets. The company's Excite X10, which was introduced at CES, has a Texas Instruments OMAP processor.
"It's going to vary by product," says product manager Phil Osako.

For more blogs, stories, photos, and video from the world's largest mobile show, check out PCWorld's complete coverage of Mobile World Congress 2012.