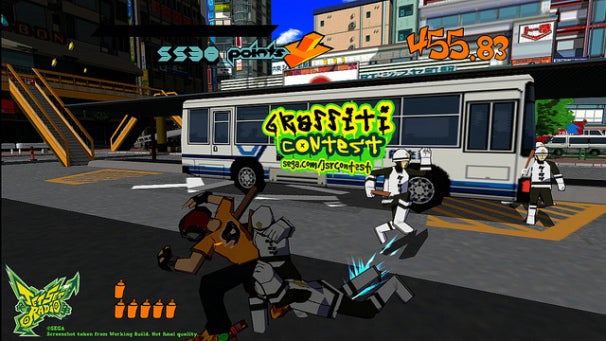 Jet Set Radio was, like a lot of Dreamcast games, released to widespread critical acclaim and mediocre sales. The game did to well enough to inspire a sequel on the original Xbox — Jet Set Radio Future — but never crossed over as more than a cult favorite.
Sega is looking to rectify that by re-releasing Jet Set Radio sometime this summer, onto the PC, Xbox Live Arcade and the PlayStation Network.
Jet Set Radio centers around a team of roller-blading graffiti artists named the GGs, who competed with other gangs to plaster the city in graffiti and escape the authorities. It was all set to an iconic soundtrack featuring music from Jurassic 5 and Rob Zombie, among others.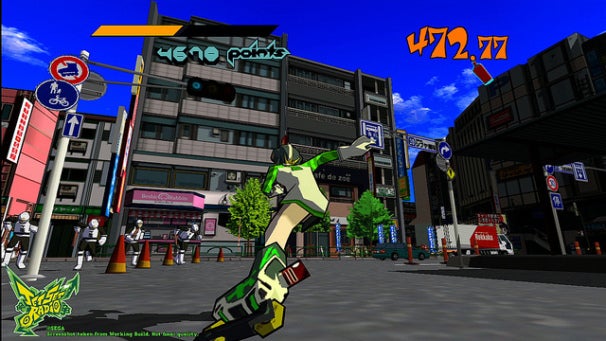 One of the game's most fun features was the ability to create and upload your own graffiti tags for use in the game. Sega looks to be keeping that feature alive in the game's re-release. The company announced an upcoming graffiti contest, where users can upload virtual tags to win a prize pack that includes two copies of the game for Xbox 360 or PS3.
I'm a little worried about the state of the game's original soundtrack. Many other games have run into licensing issues when looking to re-release their games, but it was an important part of the original experience. Sega hasn't confirmed if all the tracks will be returning, but let's hope this important part of the puzzle remains.