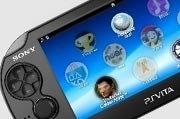 Sony said it has sold 1.2 million units of its new PlayStation Vita handheld game console worldwide as of Sunday, after a boost from the device's launch in the U.S. and Europe last week.
The latest figure is a significant jump from the 500,000 units that Sony said it had sold in early January, when sales were limited to Japan, Hong Kong and Taiwan. But it includes a large one-time increase from pre-orders in the latest launches, so a major test will be how well sales hold up in the coming months.
The Vita is Sony's largest launch in recent history, the latest addition to its storied PlayStation franchise, in a rare product category where the company has few direct competitors. Games for tablets and smartphones are however an increasing threat. In Japan, sales also started extremely strong after the Dec. 17 launch date, then weakened significantly in the following weeks.
Sony said it has sold 2 million software titles for the Vita, meaning users are still buying less than two games per device on an average, though the company said over 70 new titles are currently in the development pipeline.
Executives including incoming CEO Kazuo Hirai have repeatedly said they are happy with the pace of sales and will take the long view with the Vita. The PlayStation Portable, the Vita's predecessor, is still a strong seller nearly eight years after its launch.
The paperback-sized Vita packs impressive hardware, including a bright five-inch OLED (organic light-emitting diode) screen, front and rear touch control, and a four-core processor. It also has a custom-built operating system, making it a rare device for Sony in that the company has complete control of both hardware and software.
Rival Nintendo saw sales sag badly after its newest handheld, the 3DS, launched last year, but has since spurred interest in the device by slashing prices and releasing a barrage of software titles.
Sony and Nintendo are facing deep fiscal losses as they hawk their latest consoles.