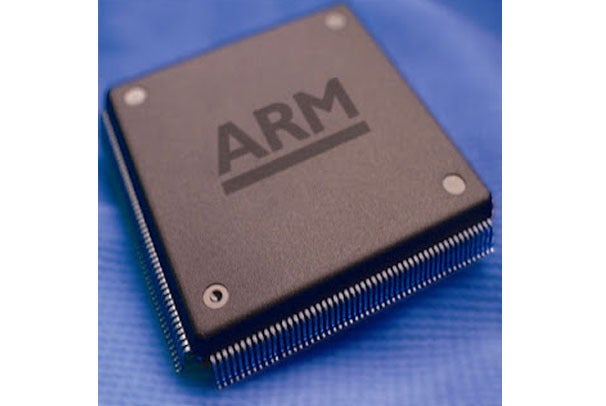 Anyone can take Windows 8 for a spin now that Microsoft has launched the so-called "consumer preview" version of the software at an event in Barcelona on Wednesday.
The company said that ARM processor reference designs for Windows 8 are in testing and making the same progress as those running on X86 chips. This is the first time that Windows will run on ARM, widely used in smartphones and tablets. Given the progress that Microsoft said it is making, some company observers think Windows 8 will likely launch this year.
Executives at the launch event stressed that Windows 8 was built to work on a wide variety of devices. "The goal should be that the OS should scale with you," said Steven Sinofsky, president of the Windows and Windows Live Division at Microsoft.
Microsoft executives demonstrated Windows 8 on tablets, netbooks and a massive touchscreen monitor. They showed the software running on reference design hardware using ARM processors. They also demonstrated how someone might use both touch and a mouse and keyboard to control a monitor.
The demonstrations looked familiar to people who've seen the developer preview of the operating system, which has been available since September. But Sinofsky said that Microsoft has made 100,000 code changes to Windows 8 since then. "So the consumer preview in some ways will represent a whole new product. It's more polished, more refined. We think of it as complete all the way from the low levels through to the UI," Sinofsky said.
Michael Angiulo, corporate vice president of Windows planning and ecosystem, showed off some hardware reference designs and said the company plans to soon start seeding test hardware to some developers so they can work on new apps. The program will include wireless broadband connections from AT&T.
He demonstrated Windows 8 on a reference design tablet running a quad-core Tegra 3 processor from Nvidia. He also showed off hardware running Snapdgraon chips from Qualcomm as well as chips from Texas Instruments.
ARM processors are widely used on smaller devices like phones and tablets and are sensitive to battery limitations in such devices.
The tablets Angiulo showed off started up and shut down almost immediately with the touch of the power button. The netbooks started up in around eight seconds.
Microsoft said that during the consumer preview, users will be able to download any app in the new app store for free. It expects to continue to add new apps in the run up to the official commercial launch of Windows 8. "Keep coming back and looking," said Antoine Leblond, corporate vice president of Windows Web Services.
He stressed that the new app store represents a new opportunity for developers, who for the first time will be able to upload their apps into a Microsoft app store that has the potential to reach millions of people.
Windows 8 represents a dramatic overhaul of Windows. Sinofsky characterized this as the first generational change of the OS since Windows 95. Back then, Windows featured an arrow pointing people to the start button, since many people weren't familiar with using computers. Now, the design of Windows 8 reflects that computers are an everyday experience, Sinofsky said.
The OS is the first from Microsoft designed with touchscreens in mind, for use in tablets, but will also be compatible with PCs that use a physical keyboard and mouse. It features a new user interface that first appeared on Windows Phones that Microsoft calls "Metro." It includes rows of large colored blocks that users can easily tap with a finger to launch an app.
Since Microsoft made the consumer preview launch in Barcelona during Mobile World Congress, many people speculated that the company might announce a convergence of the code behind Windows 8 and Windows Phone, but there were scant references to the mobile phone operating system.
The consumer preview software is now available in English, German, French, Japanese and Chinese.

For more blogs, stories, photos, and video about Microsoft Windows 8, check out PCWorld's complete Windows 8 coverage.
Nancy Gohring covers mobile phones and cloud computing for The IDG News Service. Follow Nancy on Twitter at @idgnancy. Nancy's e-mail address is Nancy_Gohring@idg.com