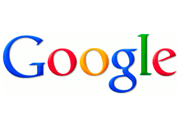 A coalition of North American and European consumer advocacy groups has called on Google to suspend its plans to change its privacy policies on March 1. The Trans Atlantic Consumer Dialogue (TACD) claims the move to change policies is "unfair and unwise."
On Wednesday, the TACD wrote a letter to Google CEO Larry Page indicating its concerns about the policy shift.
"For the last several years, consumers in North America and Europe have helped make Google the most successful Internet company in the world," the letter states. "Consumers have supported your products with the revenue that their interests create for you and your advertisers. Google's services have been adopted in schools, businesses, and organizations."
The TACD notes that Google has acquired quite a bit of consumers' personal information, and therefore the policy shift–in which Google will combine the acquired data from all of its services–is troubling.
"You record virtually every event of a Google user, in far more detail than consumers understand," the letter states. "On March 1, you propose to combine data from all of your services, provided by your users in very different contexts and for very different reasons, into a single profile without user consent and without any meaningful opportunity for users to opt-out."
"Going forward with this plan will be a mistake," the letter adds. "We ask you to reconsider."
The TACD's letter comes hot on the heels of a letter from Isabelle Falque-Pierrotin, president of the Commission Nationale de l'Informatique et des Libertés (CNIL), a European privacy agency. Falque-Pierrotin's letter, sent Monday and also addressed to Page, expressed concerns over the fact that Google did not take a "real opportunity to consult the authorities prior to the announcement of its new privacy policy."
The CNIL is studying Google's actions on behalf of a Working Party of the European Union, but its investigation hasn't been completed yet. In light of the CNIL's early findings on the policy change, the CNIL is calling for a "pause" until they have completed their analysis.
Google responded, rebuffing CNIL's request. "To pause now would cause a great deal of confusion for users," the company wrote in a letter Tuesday.
Follow freelance technology writer John P. Mello Jr. and Today@PCWorld on Twitter.