All the world may be agog over Microsoft's Windows 8 previews this week, but at the same time a quiet revolution is taking place.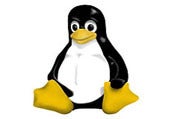 It's powered by Linux, it costs a fraction of Windows' price, and its first tangible evidence is now available in not just one but two "sweet" forms: Raspberry Pi and Cotton Candy.
Like the idea of freedom from the upgrade treadmill and a price that won't put you behind on your rent? Then you may want to check out this new category of computing devices.
The Raspberry Pi
There's been talk about the ARM-based, education-focused $25 Raspberry Pi for quite some time already, but this week the diminutive device made its official debut.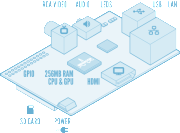 That's been nothing if not exciting to watch, particularly because the launch was so successful that it brought the UK-based project's site to its knees amid overwhelming demand.
Premier Farnell and RS Components have both signed up as licensed manufacturers of the devices, the first run of which apparently sold out within an hour or so.
Raspberry Pi devices include a remix of Fedora Linux. No keyboard, mouse, or monitor are bundled with them, but a raft of other capabilities are included. The $25 Model A has just recently been reworked to include 256MB of RAM while the $35 Raspberry Pi Model B includes an Ethernet port and two USB ports, among other enhancements.
Cotton Candy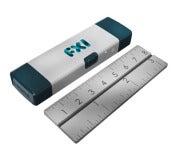 Also this week, meanwhile, Norwegian FXI Technologies made its USB-sized Cotton Candy device available for pre-order, with delivery expected later this month.
Priced at $199, Cotton Candy units each include a 1GHz ARM Cortex-A9 CPU from Samsung, a quad-core, 1.2GHz ARM Mali-400 MP GPU, Wi-Fi, Bluetooth, and HDMI output. They can also decode MPEG-4, H.264, and other video formats as well as displaying HD graphics on any HDMI-equipped screen.
Perhaps most interesting of all, however, is that supported operating systems include not just Android Gingerbread and Ice Cream Sandwich but also Ubuntu Linux.
Weighing just 21 grams, the Cotton Candy device aims to give users "a single, secure point of access to all personal cloud services and apps through their favorite operating system, while delivering a consistent experience on any screen," in the project's own words.
Lower-Cost Computing
There's clearly no shortage of high-priced computing devices for those inclined to spend more.
For the rest of us, though–including all the many businesses and consumers in emerging markets–there's a real need for lower-cost computing. That's just what's launched this week, thanks to free and open source Linux.