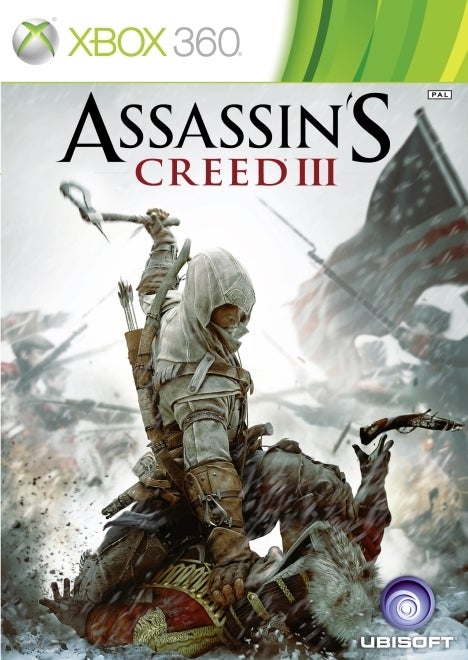 Ubisoft has confirmed that the new Assassin's Creed game will take place during the revolutionary war and will see a new protagonist donning the series iconic hooded ensemble. The company has also released the official boxart for the game set to be released this October.
The news began as a rumor earlier, this week when a Best Buy employee leaked some concept art of the new protagonist standing in front of a colonial flag. More evidence appeared Wednesday night when Game Informer briefly posted a banner ad promoting the game featuring the same as-yet-unnamed main character standing next to George Washington.
Not much has been revealed about the new game besides the setting, but Ubisoft has confirmed that it will continue to follow the secret war between the Knights Templar and the Assissins that was established in the earlier titles of the series. Ubisoft has scheduled a press conference for next Monday where we'll presumably learn more about the game before it's launch later this year.