Eastman Kodak, which filed for bankruptcy protection in January, has entered into an agreement with Shutterfly for the sale of certain assets of its online photo services business for US$23.8 million, it said Thursday.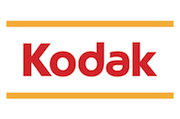 The agreement with Shutterfly was described as a "stalking horse" bid that sets the minimum price for other bids for the business. The competitive bidding in a court-supervised auction will "ensure the maximization of value for the assets", Kodak said.
The company said it will instead focus its consumer business on areas such as retail and home printing products, which are businesses that have attractive and growing sales of consumables.
Shutterfly in Redwood City, California, offers similar online services such as photo storage, sharing and printing as the Kodak Gallery. The terms of the agreement include the transfer of gallery customer accounts and images in the U.S. and Canada to Shutterfly. A Kodak spokesperson clarified Friday that the gallery website, name, and intellectual property were not part of the deal.
Kodak said it will work closely with Shutterfly to ensure a smooth transition for the gallery's customers, and that customer photos will continue to be safeguarded throughout the process. Customers who do not want their photos transferred to Shutterfly can opt out and then retrieve their images through free downloads or by purchasing DVDs from the gallery.
Kodak is targeting completion of the sale process this spring, and said that other potential buyers may submit alternative bids, holding out the possibility that Shutterfly may not be the eventual buyer.
The ailing company, which faced challenges in making the transition to digital technology, said in January that it and its U.S. subsidiaries filed voluntary petitions for Chapter 11 business reorganization in the U.S. Bankruptcy Court for the Southern District of New York.

In a bid to raise cash, the company has since July been "exploring strategic alternatives" including the sale for its digital imaging patent portfolios. It said it had more than 1100 U.S. patents that are fundamental to the digital imaging industry.