The top tech story of the last week has been Microsoft's release of the Windows 8 Consumer Preview. The company radically redesigned the new operating system from Windows 7, with a controversial new Metro interface borrowed from Windows Phone 7 smartphones.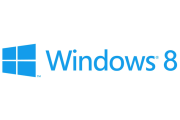 The changes have prompted generally positive reactions from tech journalists, including our own Jason Cross and Nate Ralph. But the broader public seems less convinced that Windows 8 is something to embrace. A highly unscientific survey of followers of the @PCWorld Twitter feed found few people who were eager to try the new OS.
Now we'd like to get a fuller picture of what you think about Windows 8. We'd love for you to take PCWorld's Windows 8 survey. It consists of just a few questions and shouldn't take you more than about 5 minutes to complete.
You can take the survey whether you've installed the preview or not. We're interested in the experiences of those who have installed the beta OS, but we'd also like to hear the opinions of PCWorld readers who haven't tried it yet.
Please take a few minutes to take PCWorld's Windows 8 survey. It'll be a great help in our reporting on Microsoft's radical overhaul of Windows. And for more about the new operating system, take a look at our Windows 8 information center.