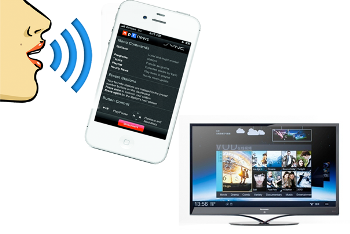 Google is said to be working on artificial intelligence technology that could surpass the capabilities of Apple's Siri voice assistant, a development that comes as Apple prepares for a media event at which it could launch the next iteration of its popular iPad tablet.
Google, the Internet search leader, plans to reveal a new "Assistant" product by the fourth quarter of this year, according to a report by TechCrunch's Alexia Tsotsis, who cited an unnamed source at the company.
The feature will be personalized and make use of Google's data collection regarding how people behave online and will be "less about returning search results and more about accomplishing real-life goals," the report says.
Yet Android users will be quick to point out Google's operating system has had voice commands for quite a while. Still, Google hasn't done a great job of touting Voice Commands so many people using Android haven't played around with it.
Did you know on your Android smartphone you can tap the microphone in the Google search bar and say "Call (a person's name) at (home, mobile or office, ect.)" or "Call (business name) in (city state)," and your phone will make the call, no more tapping needed? It's the same with Navigation—just tap the mic and say, "Navigate to (a landmark or address) in (city state)" and Android's brilliant turn-by-turn navigation will launch.
Here's the full rundown of what you can do using Android's Voice Commands.
Even so, Android Voice Commands, at least in their current state, lack the panache of Apple's Siri. In fact, Apple boasts that you can ask Siri to do things without using choppy or difficult-to-remember commands. So instead of saying something like "Record note, pick up shirt from dry cleaner," you could say, "Remind me to pick up my shirt from the dry cleaner."
The beauty of using an Android phone, however, is that Google products simply work better on its own OS compared with on an iPhone. One can only imagine that as Google consolidates individual user data from across its products it will soon be able to better know how it can help you, privacy concerns notwithstanding.
Just think about the many great Google products you might be using: Gmail, Google Docs, YouTube, Google Maps, Google Goggles — Google has a ton of them you could be using. With Google's privacy policy changes all of those products can now work together to build a more intelligent profile that more accurately reflects what you like, where you go, who you communicate with and what you buy plus untold other metrics surrounding your online behavior.
So could Google squash Siri with a super AI tool that's supposedly in the works? That's something you can count on.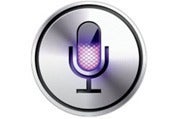 Meanwhile, there's a lot of hype surrounding the media event Apple will be holding March 7 as technophiles wait with bated breath to find out if all the rumors swirling about the iPad 3 in the last few months will prove to be true. Will the new tablet really come with an amazing Retina display and 4G connectivity? Will Siri be on board?
We'll soon have the answers to those questions.
Follow Christina on Twitter and Google+ for even more tech news and commentary and followToday@PCWorld on Twitter, too.