A Chinese electronics vendor is appealing a court ruling to stop its iPad sales, as Apple fights to prevent local authorities from banning the iconic tablet in the country over a trademark dispute.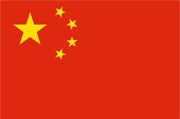 Last month, a Chinese court ordered electronics retailer Sundan to halt iPad sales at one of its stores, making it one of the first casualties in an ongoing legal battle to decide whether Apple owns the iPad trademark in China.
Sundan said in a statement on Friday that it has appealed the court's decision. The company will be allowed to sell the iPad in the interim, according to Sundan spokeswoman Wu Meng
The court ruling to stop iPad sales resulted from a little-known Chinese vendor Proview claiming ownership of the iPad trademark in China, which it acquired in 2001. Proview is now demanding Apple cease all iPad sales in the country because of trademark infringement.
Sundan's court battle is just one of many lawsuits and complaints Proview has filed with authorities, demanding that Apple's tablet should be banned. A Guangzhou higher court is currently deliberating on which company owns the right to the iPad trademark in China.
Sundan said as the legal status of the iPad trademark has yet to be decided, any court decision on halting iPad sales should be suspended.
A Shanghai court made a similar ruling last month, temporarily rejecting Proview's request for a legal injunction that would have stopped iPad sales in Apple's Shanghai stores.
Proview's attempts to ban the iPad are an attempt to force Apple to negotiate for the iPad trademark, according to legal experts. A Proview representative said last month the company wants Apple to pay US$400 million.