If you're one of the millions of people who have jailbroken their iOS device, you undoubtedly know and love the unofficial app store known as Cydia. The hub for unapproved apps, hacks, and UI tweaks has become so ubiquitous with iOS hacking that most jailbreak tools install Cydia automatically.
Jay Freeman, the hacker otherwise known as saurik, created Cydia, along with many of the essential behind-the-scenes tools that continue to make hacking Apple's closed environment not only possible, but approachable to those who aren't command-line ninjas. I recently spoke with Saurik about the past, present and future of Cydia.
GeekTech: First of all, how is your handle pronounced, I've never actually heard it uttered by a human?
Saurik: "Sohr-ik–when I break it down for people I say that sores are icky and so am I."
I read online somewhere that the meaning of the name has something to do with bringing fruit to perfection? A fun jab at Apple perhaps?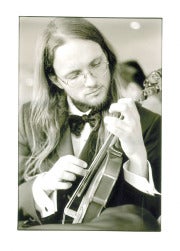 "Not at all actually! I came up with the name when I was in seventh grade. I played a lot of games on bulletin boards. I was on one that had 10 people on it and I used the name "Spock." When you're on a bulletin board with 10 geeks, you have a chance of using the name Spock, but then I connected to bulletin board with 100 geeks… a hundred geeks will have at least one Spock already. So I needed a new name. I wanted something that would work in a space-faring game and something that would work in a medieval-based game but I also had the presence of mind to pick a name that I would not be embarrassed about when I was much older."
So how did you become interested in this whole jailbreaking thing to begin with?
"A lot of my friends were getting iPhones. They were Mac advocates who loved Apple, Steve Jobs, they had MacBooks, etc. I tended to use my Windows computer- I had tons of Linux boxes. I had a Nokia candybar [phone] which I loved to death. It had a lot of functionality that even today the iPhone doesn't have. One big example is that when you go to a movie and you switch your phone on silent, a lot of times I forget- I leave it on silent for the rest of my life. The Nokia phone would ask you to schedule an alarm that would make your phone become unsilent.
"So I was complaining to my friends that there are all these things that my phone does and your phone doesn't do any of them! Apple doesn't know how to make a phone, I told them- they made a fancy web browser in your pocket… Yehuda Katz [a member of the Ruby on Rails and jQuery core teams], who was a friend of mine told me, 'You don't understand, Jay. They jailbroke it. You can do those things. You can rewrite the whole software if you want.' And that sold me. I like having things that are mine and hacking on them and making them better."
How did you learn to hack iOS? Most people think of jailbreaking as running a GUI tool, but to make those tools to begin with must have been no small feat.
"I worked for a company called The Okori Group, a small consulting company in Santa Barbara [California]. One of our clients at the time was a large company doing car diagnostics. They were building an embedded box using an ARM CPU which would plug in and be able to figure out what's wrong with your car. We were doing the software and the infrastructure–in the process I did tons of reading random assembly languages (machine codes) on this CPU, which happens to be the same CPU that the iPhone uses.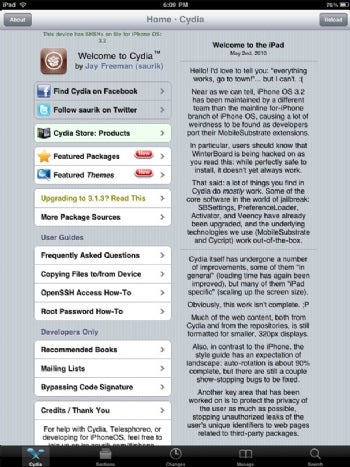 Prior to Cydia, what was your first iPhone hack that you wrote?
"Every device in the mobile world but the iPhone runs Java. So my first task was to get Java working on the iPhone. I managed to port a JVM to run on the iPhone and I distributed to developers in the world of jailbreaking and everyone was kind of excited about that. There was a client of The Okori Group who was willing to fund that as an open-source project because they wanted to write cross-platform software running in Java. I was then kind of embedded in the developer circle on the iPhone."
From there, what inspired the massive undertaking of writing Cydia?
"There was a program called Installer–it had a graphical list of stuff you could click on to install it. One problem was that if you had a program written in Java, it would require my Java support to be on your phone. In addition, my Java support was broken up into four packages. So your Java app might need some certain set of these packages- it got really painful for users to manage this with Installer.
"Additionally, there was a lot of arguably day-to-day drudge work that [the creators of Installer] weren't interested in doing for maintaining an ecosystem of software. So all of the UNIX utilities were broken including bash.
"I spent a lot of time in essence rebuilding Debian [Linux] out of the parts available from Apple. I got it so I had the command line "apt-get"–the way you install software on a Debian computer. With that I switched all my software to be distributed via APT (Advanced Packaging Tool) and replaced my repository with a single package which allowed you to upgrade your system to use APT and get all the new working software. All the developers now loved this.
"One developer in particular from Qatar, Youssef Francis, came to me saying he was developing applications using all of [my Java and APT support]. He said that, 'Unfortunately I can't actually distribute these applications because it's all command line. End-users understand Installer. You need to build a GUI and you need to build one right now.'
"It was like 2 months porting Java, then a month porting Debian, and then I spent a week writing Cydia."
When Cydia was released, a lot of end-users got interested in jailbreaking. What attracted people to the idea of hacking their iPhones?
"At the very beginning, the device was so horrendously locked down that it was such an easy pitch–virtually everybody was jailbreaking. Everybody was installing games and everybody wanted wallpaper. Humorously enough, wallpaper continued to persist as a main reason people were jailbreaking. Apple insisted you only get black wallpaper. It wasn't for a year, maybe even two years that Apple finally added the damn wallpaper."
As iOS continues to be updated with features that were once only possible for jailbreakers, do you ever worry that jailbreaking will become less relevant?
"I wouldn't say I'm worried about but at the same time I wouldn't say that it's wrong.
"During the whole iOS 2 sequence, we had Copy/Paste in Cydia. During iOS 3.x, the big one was Backgrounder- we had multi-tasking… Every year, I would get people coming to me and saying no one is going to jailbreak this year because Apple finally added the one feature we care about.
"But there are always more features and more interesting things that people want. In a way, as Apple charts new territory with their phone, they expose more surface area that will cause more people to be interested in jailbreaking.
"I haven't seen in the last two years, massive decreases in the prevalence of jailbreaking. I've seen it become more mainstream. The percentages might be decreasing but the absolute number keeps going up."
"I always describe Cydia as not an alternative App Store, it's an alternative to apps. All of the stuff you hear about that's cool on Cydia that everyone actually wants, they're these Substrate extensions- they're modifications to other software. That's what we specialize in."
Despite drawing obvious influence from jailbreak features in their official iOS releases, Apple has made their negative opinion of iOS hacking pretty clear. Has Apple ever contacted you directly to express their thoughts on Cydia?
"No, no. The closest I've ever had to being contacted by Apple was an e-mail from an Apple employee asking if I wanted to work there. I didn't even know it was from an Apple employee when I received it–the wording was, 'Wouldn't you like to have more influence on the iPhone platform than you currently do working outside?' I responded saying I actually think I have a lot of influence on the platform. I thought it was just a user, so I made this horrendously defensive response. Then I started looking into it, it turns out he was from Apple, he just wasn't using an Apple e-mail address.
"Other than that Apple seems to disavow my existence. Steve Jobs (may he rest in peace) was doing a press conference a couple years ago and at the end, somebody asked 'will there be alternative software distribution markets for the iPhone.' And Steve responded, 'No, unlike Android, we will not have a porn store on the iPhone.' Like from his perspective the only thing you could ever possibly want to do that would not be one the App Store is look at porn.
So going forward, I've heard rumors of Cydia for the Mac. Is that still in the works?
"I went to a conference in December 2010 called 360 MacDev. I announced to developers a new way of doing software on a Mac using Substrate, which was in essence the alternative to the app.
"The reaction I got was weird. People were bothered by the idea that Apple would close down the Mac. 'What, are you trying to jailbreak the Mac?' they said. I was trying to install Cydia on the Mac but it's not necessarily jailbreaking. For the first three months after that I got nothing but slack.
"When Lion came out, applications submitted to the Mac App Store had to submit to the sandbox. They are ratcheting that up and you can now see they are on a trajectory toward having a closed-app ecosystem on a future Mac. People started to see that and they came back to me asking where is it [Cydia for Mac]?
"The sad reality is that Substrate has a weird bug on desktop Mac that I have not succeeded in fully locking down. I didn't spend a lot of time on it because everyone hated it before. By the time everyone cared, I suddenly had so much other stuff to do."
What is this other stuff you speak of? What can we expect to see from Saurik in the near future?
"The next target will instead be Substrate on Android! This new platform will come with developer documentation and a "gallery" that users can use to install extensions which will grow into Cydia. I hope it will be as interesting to a lot of users as Substrate on iOS has been."
Like this? You might also enjoy…
Get more GeekTech: Twitter – Facebook – RSS | Tip us off