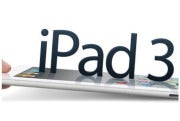 With Apple's iPad 3 about to launch (hopefully), now is a good time to sell your old iPad before trade-in values plummet.
Fortunately, you don't have to be an eBay veteran or a master Craigslist marketer to get a good price for your used iPad. Tech buyback services such as BuyBack World, BuyMyTronics, eBay Instant Sale, Gazelle, and Nextworth will all pay you for old gadgets, and they'll even pay for shipping.
I did some quick price checks on the above-mentioned services, and looked into their terms and conditions to see who will give you the best trade-in values on used iPads. Here's what I found:
Nextworth: $281.89 for Wi-Fi iPad 2, With Target Drop-Off
Nextworth offered the best trade-in value at the time of this posting for a used 16 GB iPad 2 with Wi-Fi in perfect condition. (In all cases, I checked off the best possible condition just to keep measurements constant.) That's the best value for the Wi-Fi iPad 2, although other services offered better prices on 3G models and on the original iPad.
Nextworth also has the unique advantage of a Target drop-off–you can take your iPad into a Target store and exchange it for a Target gift card. If you'd rather have cash, Nextworth will pay you by check or Paypal if you instead mail in the tablet.
BuyMyTronics: $197 for iPad Wi-Fi, With Caveat
BuyMyTronics advertises the best trade-in value for an original 16 GB iPad with Wi-Fi, but I have a couple of reasons to be skeptical: First, the site offers the same exact price on 3G models, so there may be an error in the listing. Second, ByMyTronics' terms of service allow the company to revise its trade-in value by up to $25 or 25 percent without your permission. You can only refuse the new offer and get your iPad back if the value differs from the original quote by more than $25 or 25 percent.
If those conditions worry you, eBay Instant Sale has the next-best offer, at $192.02 for an original iPad with Wi-Fi. But eBay has its own issues …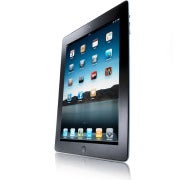 eBay Instant Sale: $201.05 for 3G iPad, But Act Fast
eBay's auction-free Instant Sale service has some great trade-in offers on original iPads, including $201.05 for the 16 GB 3G model, but only if you move quickly. Unlike competing services, which honor their price quotes for at least a few weeks, eBay only gives you seven days to get your device out the door. Also, the only payment option is PayPal.
BuyBack World: $319 for iPad 2 With 3G
BuyBack World will buy an old 16 GB iPad 2 with AT&T 3G for a respectable price, and its terms of service are fair. Quotes are honored for 30 days, and if BuyBack World revises its quote based on the condition of the device, you have 96 hours to refuse and get your gadget back for free. The service pays by check or Paypal.
Follow Jared on Twitter, Facebook or Google+ for even more tech news and commentary.