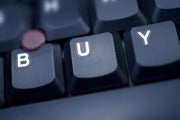 Laptop makers such as Dell, HP, and Lenovo carefully label and target their laptops for either "business users" or "home users," which implies that they've done their homework for you and selected the best models for your type of usage.
But even if you'll be using the laptop in your living room rather than during board meetings, should you skip shopping in the business laptop department altogether? The answer is, well, it depends.
I compared similarly configured consumer and business laptop offerings from several major laptop vendors, and found several good reasons for home users to consider business laptops–including more configuration options and better warranties.
But it isn't always a cut-and-dried decision. Here's what you need to keep in mind when selecting your next laptop.
Six Reasons to Consider a Business Laptop
Better durability and build quality: Business laptops are designed to take a beating, literally in some cases. Lenovo's ThinkPad line of business laptops are military-spec-tested to endure heat, humidity, pressure, shock, and other extremes so that the laptops can survive anything business travelers and outdoor workers toss at them. (Seriously, Lenovo testers even throw laptops out of airplanes.)
The company's IdeaPad consumer laptops don't get that same extreme treatment, because regular laptop users supposedly don't torture their laptops as much.
Even if you don't plan on working in severe conditions, a business laptop's more rugged design may help you get more long-lasting value out of your laptop, thanks to the use of premium materials. The HP ProBook 4530s laptop for professionals, for example, might look quite similar to the silver HP Pavilion dv6t in the consumer line, but the ProBook 4530s is constructed of "high-strength precision-formed aluminum" while the dv6 simply has a metallic finish. The ProBook's aluminum is deeply anodized to be scratch-, smudge-, and wear-resistant.
However, high-end materials have started to show up in premium consumer ultraportable laptops, such as the Asus U36S, which has a magnesium-aluminum alloy cover. But business laptops generally are still constructed and tested to be tougher.
For instance, Asus reinforces its business-oriented B23E laptop with metal hinges and metal brackets to cushion the hard drive, and tests both the hinges and the panels beyond consumer standards. Here's some information on how Asus tests.
And the Dell E6520 not only has a spill-resistant keyboard (a protective seal guards against everyday spills), it also comes with a 360-degree bumper around the LCD panel, and even its latch is made of a zinc alloy for durability.
More build-to-order options: You'll find many preconfigured laptop models to choose from in the home/consumer site of any major laptop manufacturer, but if you want to fine-tune a laptop's specifications to a greater extent, head to the business side.
For example, with the entertainment-focused Lenovo IdeaPad Y470, you can select from consumer models with Intel Core i3, i5, or i7 processors and different memory and hard-drive capacities. But your customization options for those models are limited to adding on more years to the warranty or selecting laptop accessories.
Select the business-oriented Lenovo ThinkPad T420 model, on the other hand, and you can opt for a higher-resolution display, swap in a discrete graphics card, upgrade the hard drive, add a fingerprint reader, and much more–at additional cost, of course.
Longer warranties and better support: If you want more protection for your laptop, business laptop warranties typically trump consumer ones. The Toshiba, Dell, and Asus business laptops I looked at, for example, came with standard three-year warranties, versus a one-year warranty on the consumer models.
The ThinkPad was configurable for up to a four-year warranty, while the IdeaPad warranty only went up to three years. Each year of additional protection and support is worth between $50 and $100 dollars, and gives you more peace of mind should your laptop break down beyond a one-year period.
Priority service is also sometimes available to owners of business laptops, whether or not you use it for business purposes. HP EliteBook buyers, for example, will soon be getting their own dedicated tech support person to talk to.
Additional security built in: Because lost business laptops are a huge liability and concern for business owners and IT departments, security features that consumer laptops don't get are practically standard here. All of the business laptops I looked at offer at least the option to add a fingerprint reader, and many come with TPM (Trusted Platform Module) Embedded Security chips to encrypt your laptop's data. HP touts its own suite of security tools ("ProtectTools") that promises to wipe your drive remotely, shred files, check credentials on boot-up, and more.
More expansion and connectivity options: Want to quickly plug in or unplug your laptop from an external monitor and the many peripherals you own? A business laptop is more likely to have a matching docking station or port replicator, perhaps because business users are more likely to want a setup both at the office and at home, or because they need quick connectivity if they travel often.
Matte screens: Finally, consumer laptops tend to come with glossy displays that may show vibrant colors but also are subject to terrible glare. Business laptops generally have antiglare displays or at least antiglare options. These screens are easier on the eyes, easier to view outdoors, and have better viewing angles.
Next: Four Reasons to Buy a Consumer Laptop
Four Reasons to Buy a Consumer Laptop
Despite the many advantages of business laptops, we can still cite several reasons why you might want to stick with a consumer model.
Ability to test drive before you buy: It's not common to find business laptops in stock at, say, Best Buy or other retail establishments. This is a problem if you want to inspect a laptop before purchase. If you want to see how a laptop looks and feels, many more consumer models are available for you try out than business ones.
More selection and styles: Similarly, there's a lot more selection with consumer laptops than with business ones. Want a girly pink laptop? No problem. A gaming laptop that's under an inch thick? Okay. Anything from a tiny netbook to an 18-inch laptop? Or something that costs under $500? You'll find a wide range of laptop styles, sizes, and types on the consumer side to suit your tastes and needs. That is not as true with business laptops.
More premium features now available: Consumer laptops are being built better and better every year, especially powerful entertainment laptops. Models like the HP Pavilion dv6t, the Lenovo IdeaPad Y470, and the Asus U36SG–all mentioned above–offer discrete graphics cards for better video performance, HDMI for connecting to your TV, and bright HD displays.
And a category like Ultrabooks–the new class of ultrathin laptops–is largely targeted at consumers. Most models in this category sport high-performance solid-state drives, long-lasting batteries, and premium build materials, as well as some added security features like remote lock and location tracking.
Lower cost and (sometimes) better specs for the money: Business laptops tend to cost more than their consumer counterparts, and often you can get consumer laptops on sale with many instant discounts and free upgrades.
For example, the HP Pavilion dv6t was recently offered at $580 after an instant rebate of $100 at the HP Home and Home Office Store, plus a free 6GB memory upgrade and a free 640GB hard-drive upgrade.
Meanwhile, in the Business store, HP offered the ProBook 4530s for $589 in a "Smart Buy" preconfiguration with just 4GB of memory and a 500GB hard drive–no extras thrown in. Build-to-order options in the business section can be even pricier. The HP ProBook 4530s starts at a whopping $1353 if you want to configure it yourself rather than buy a preconfigured model.
Of course, a price advantage for consumer models doesn't always hold, depending on when and where you shop. Sometimes the prices between consumer and business laptops are comparable, or the business laptops cost even less, so it makes sense to shop around.
Why You Should Shop Both the Consumer and Business Departments
In the end, there's no reason to limit yourself to just the "home and home office" laptop section. It's a good idea to see if there's a business version of the consumer laptop you're interested in. Sometimes laptop vendors will even have a business model that's the exact same laptop, with just a few differences–ones that you might be interested in.
The Toshiba Portege R830 series is one example. This ultraportable is available as the Portege R835 for consumers in several configurations and as the Portege R830, which is "built for business."
The business-oriented Portege R830 is priced at about $250 more than the R835, but for that premium, you get:
The Windows 7 Professional operating system instead of Windows Home Premium
A matte, antiglare display rather than your typical glossy screen
A three-year warranty versus the R835's standard one-year warranty
Additional security features, such as a fingerprint reader and a TPM security module for encrypting your laptop's data
The Portege R830 is also the only model of the two that you can configure to your specifications, such as choice of processor, amount of memory, a choice of drives (such as a 7200-rpm hard drive or up to a 512GB solid-state drive), and more.
A matte display, longer warranty, more security, and more configuration options. All you have to decide is whether these features are worth the extra money to you.
If they are not, then, in this example, buy the consumer-oriented Portege R835.
Follow Melanie Pinola (@melaniepinola) and Today@PCWorld on Twitter.