The first beta version of Ubuntu Linux 12.04 "Precise Pangolin" was launched late last week, giving fans of the free and open source operating system an early glimpse at what to expect in the final release due next month.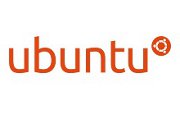 A number of changes and enhancements are already visible, as I noted last week, including the hotly anticipated Head-Up Display (HUD) interface. Also making this Ubuntu a notable one is the fact that it's a Long Term Support (LTS) release and will be supported for a full five years.
In the view of Canonical founder Mark Shuttleworth, however, this new Ubuntu version is significant in many more ways than that.
'Before Windows or MacOS'
In fact, Ubuntu 12.04 LTS is the fruition of Canonical's work over the past three years to make free software "beautiful on the outside too–easy to use, visually pleasing, and exciting," Shuttleworth wrote in a blog post on Monday.
Now, Ubuntu 12.04 LTS represents the first time "real desktop user experience innovation is available on a full production-ready enterprise-certified free software platform, free of charge, well before it shows up in Windows or MacOS," Shuttleworth asserted.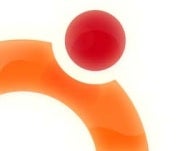 HUD, in particular, is Canonical's first step toward "a totally new kind of UI for complex apps," he explained, noting that the new interface is completely optional. "We're deconstructing the traditional UI… It's going to be a rich vein of innovation and exploration, and the main beneficiaries will be those who use computers to create amazing things, whether it's the kernel, or movies."
Also reflected in version 12.04 is additional testing with advanced users, Shuttleworth noted, including those with multiple monitors.
In short, Ubuntu 12.04 is a milestone that embodies significant change, he added, and has required that its developers shift from being followers to leading the design of the platform.
A Glimpse at the Future
It is, of course, perfectly normal for company leaders to trumpet their latest efforts with flourish, and most of us have grown accustomed to filtering out much of the hyperbole automatically.
Still, I think it's interesting to hear the magnitude of Shuttleworth's assertions this time around. Ubuntu 12.04, apparently, isn't just another release, in Canonical's view–it's the first solid look at what Canonical wants its distro to be in the coming years, and how it plans to advance in a desktop market still dominated by Windows and Macs.
Have you tried out the new beta release or–in particular–the new HUD interface? Is it as big a leap as Shuttleworth suggests?