The Electronic Frontier Foundation wants Warner Bros. Entertainment to pay for mistakes made by an automated campaign that ordered an online storage provider to take down content that Warner Bros. didn't own.
The foundation filed a "friend of the court" brief in a case involving Hotfile, a "cyber locker" company that received thousands of robo takedown notices from Warner under the federal Digital Millennium Copyright Act for content not owned by the entertainment company.
Hotfile is seeking damages because the copyright law provides penalties for issuing bad takedown requests. Warner argues that it is not liable for damages because a computer, not a human, issued the dubious takedown notices.
"Hotfile's customers unfairly lost access to content because of Warner's bogus takedowns," Corynne McSherry, the Electronic Frontier Foundation's intellectual property director, observed in a statement. "But under Warner's theory, any company could sidestep accountability for abusing the DMCA by simply outsourcing the process to a computer."
"What Warner is doing here is a ploy to undermine the DMCA provisions that protect Internet users from overbroad and indiscriminate takedowns like the ones it issued," she added.
According to the foundation, Warner's automated system analyzed only the titles of works stored at Hotfile without regard of whether the content was one of the company's movies or child's book report.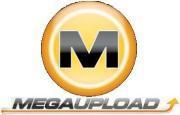 Cyber-locker sites like Hotfile have come under increased scrutiny since the takedown of MegaUpload and the arrest of its founder, Kim Dotcom, for criminal copyright infringement.
Indeed, Hotfile has been accused of MegaUpload-like piracy in a lawsuit filed against the cyber locker by the Motion Picture Association of America.
"Every day Hotfile is responsible for the theft of thousands of MPAA member companies' movies and TV shows — including movies still playing in theaters," Daniel Mandil, the Motion Picture Association's general counsel and chief content protection officer, stated at the time the lawsuit was filed.
Follow freelance technology writer John P. Mello Jr. and Today@PCWorld on Twitter.