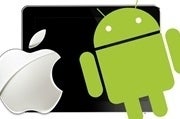 Scores of new tablets have appeared in the past few months, and now that we know what the third-generation Apple iPad will offer when it ships March 16, here's the verdict: Android tablet vendors, get busy. The new iPad's specs enable it to blow past most rivals, whether shipping, announced, or on deck. Expect competing tablet makers to rush back to the drawing board and devise a plan B in order to compete.
Our handy chart (at left) pits the third-generation Apple iPad against recently announced and shipping Android 10-inch class tablets. The chart makes clear that the new iPad has a big advantage in its screen resolution and in its quad-core graphics engine (even though the tablet's A5X system-on-chip retains the iPad 2's dual-core Cortex A9-based architecture).
The new iPad does take a surprising step backward in size and weight, giving Android tablets an opportunity to seize a competitive edge in that area. Nevertheless, the new iPad's specs are so dominant overall that Android tablets still face a Herculean challenge.
High-Res Displays Take Center Stage
For all the talk at CES and Mobile World Congress earlier this year of high-definition tablet displays, we saw only two models–the Asus Transformer Pad Infinity and the Acer Iconia Tab A700, each offering a 1920-by-1200 pixel display–playing in this space. Other tablet manufacturers say that daunting component prices continue to hold back production of tablet displays that offer high resolutions and high pixel-per-inch ratios.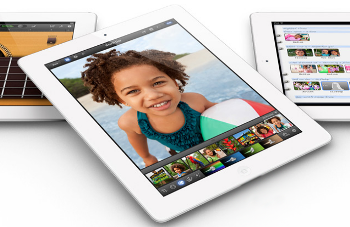 Now Apple has launched an even higher-resolution display, at the same price as last year's model. The specs for Apple's Retina Display–2048 by 1536 pixels and 264 pixels per inch–exceed the numbers announced so far by rival Android tablet makers. And those announced tablets won't arrive until late spring or early summer. The Androids may have been the first to announce high-def models, but they'll be late to the field–with lesser specs when they arrive. That combination leaves them facing an uphill battle for relevance.
Meanwhile, Amazon and Samsung–two of the most prominent makers of Android tablets–haven't said "boo" about producing a high-resolution display. The year is still young, but Apple's announcement ratchets up the pressure on the competition. Amazon may decide against launching a tablet with a more expensive high-res display this year, as the company is clearly focusing on price and its content sales. Meanwhile, at Mobile World Congress last week, Samsung didn't reveal its high-resolution cards, focusing instead on unveiling the Galaxy Note 10.1 and updated Galaxy Tab 2 (10.1) and Galaxy Tab 2 (7.0) tablets.
Apple's Price Advantage
It's no surprise that Apple can take advantage of large-scale production to introduce a tablet containing all of these new features at the same price as last year's iPad 2. Faced with iPad pricing that starts at $499 for a 16GB model, 10-inch-class Android tablets will be hard-pressed to make inroads on Apple's market share.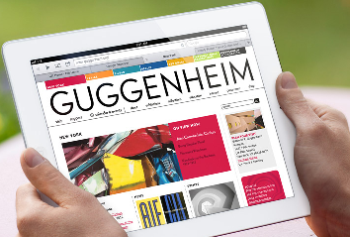 The various Android tablets have been struggling to offer competitive prices, let alone to undercut the iPad on price–and that's at their current hardware specs. The new iPad will have a head start of several months on its most similarly configured announced competitors, and the pressure is now on for Asus and Acer to deliver tablets at a lower price. After all, if these companies market models that cost the same as the iPad but offer lesser specs, consumers have little objective reason to buy an iPad. Obviously users who prefer the Android environment to iOS may be inclined to buy an Android model anyway; but in view of Apple's crushing lead over Android in current tablet sales, such users remain in the minority. Apple's strong app ecosystem and its emphasis on the user experience are strong pluses in the iPad's favor; and if their makers can't point to price as a differentiator in their favor, Android tablets will struggle to increase their share of the tablet market.
Apple has updated the new iPad's camera to 5 megapixels, and claims to have introduced additional improvements to its lens design and image signal processing to enhance the image. This was a much needed upgrade from the iPad 2's camera; most Android tablets' cameras are at 5 megapixels already and can capture video at 1080p. Specs alone don't tell the capture story, however: The unanswered question is whether the quality of the higher-megapixel camera has improved. Android models have not exactly been stars in this area, though the 8-megapixel Asus Transformer Prime currently leads the field. But if Apple has done a good job with its hardware and software optimizations, it has an opportunity to jump far ahead of the others. In light of its success with a 5-megapixel camera on the iPhone 4, Apple may do just that.
Where Apple Stumbles
To accommodate such features as 4G radio and Retina Display, the new iPad has grown slightly thicker (at 0.37 inch) than the iPad 2 (0.34 inch), the Samsung Galaxy Tab 10.1 (0.34 inch), and the Asus Transformer Prime (0.33 inch). The Toshiba Excite 10 LE, which currently holds the crown as the slimmest tablet available, measures just 0.3 inch. But the iPad has virtually the same thickness as Samsung's unreleased Galaxy Note 10.1, which measures 0.38 inch.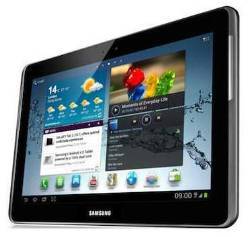 While thin is chic, I'm more concerned about the iPad's weight, which has increased to 1.4 pounds. Heavier is not the right direction for tablets to take, and it goes against the trend among competing Android models, which keep shedding weight from their maximum of 1.5 pounds or greater. The Toshiba's weight starts at 1.18 pounds, while the current Samsung Galaxy Tab 10.1 weighs 1.24 pounds; the Asus Transformer Prime and the forthcoming Galaxy Note 10.1 weigh 1.29 pounds; and the iPad 2 weighs 1.33 pounds (1.35 pounds for the 3G version).
The bottom line: At 1.4 pounds, the iPad's weight is a serious concern. For casual use or for toting on my back or in a tablet case, no worries; the extra bit isn't that big a deal. But for one-handed use, which this model's superior screen invites, the iPad's extra ounces are neither welcome nor competitive.
Additional reporting by Daniel Ionescu. Follow Melissa J. Perenson on Twitter.