IBM researchers have developed a prototype optical chip that can transfer data at 1Tbps (terabit per second), the equivalent of downloading 500 high-definition movies, using light pulses, the company said Thursday.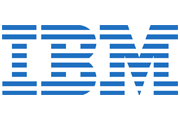 The chip, called Holey Optochip, is a parallel optical transceiver consisting of both a transmitter and a receiver, and is designed to handle the large amount of data created and transmitted over corporate and consumer networks as a result of new applications and services. It is expected to power future supercomputer and data center applications, an area where IBM already uses optical technology.
Optical networking can significantly improve data transfer rates by speeding the flow of data using light pulses, instead of sending electrons over wires, IBM said.
Researchers have been looking for ways to make use of optical signals together with standard low-cost and high-volume chip manufacturing techniques, to ensure the low cost and widespread use of such chips.
Scientists at IBM labs developed the Holey by fabricating 48 holes through a standard 90-nanometer silicon CMOS chip, IBM said. The holes allow optical access through the back of the chip to 24 receiver and 24 transmitter channels, it added.
The module is constructed with components that are commercially available, throwing open the possibility of manufacturing it at economies of scale, IBM said. The transceiver also meets green computing objectives, as it consumes less than 5 watts.
The scientists will report on the prototype on Thursday at the Optical Fiber Communication Conference in Los Angeles. IBM aims to improve on the technology for its commercialization in the next decade with the collaboration of manufacturing partners.
John Ribeiro covers outsourcing and general technology breaking news from India for The IDG News Service. Follow John on Twitter at @Johnribeiro. John's e-mail address is john_ribeiro@idg.com