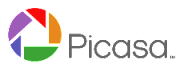 Google has started rolling out an upgrade of its free photo editing program Picasa that adds Google+ support and additional editing effects.
With Picasa 3.9, users can share photos directly with their Google+ circles. Shared photos will appear in the Google+ streams of their circles' members.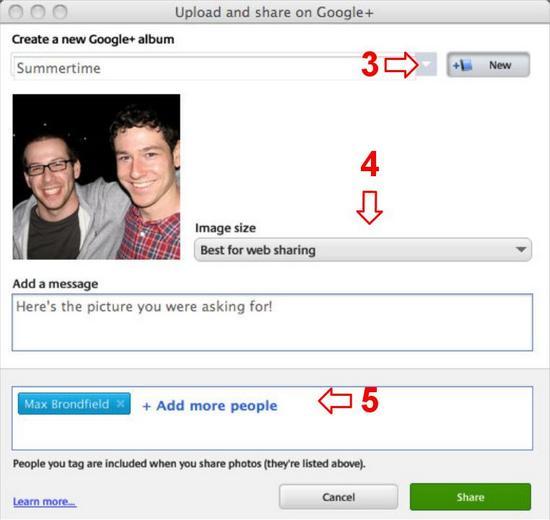 After upgrading, when a user chooses to upload photos to Picasa, that person will see a "share on Google+" button. Clicking it lets the user resize a photo for Web viewing, add a message about the photo and choose circles and individuals to share the photos with. People who are not members of Google+ will receive an e-mail notification that the users wants to share a photo with them.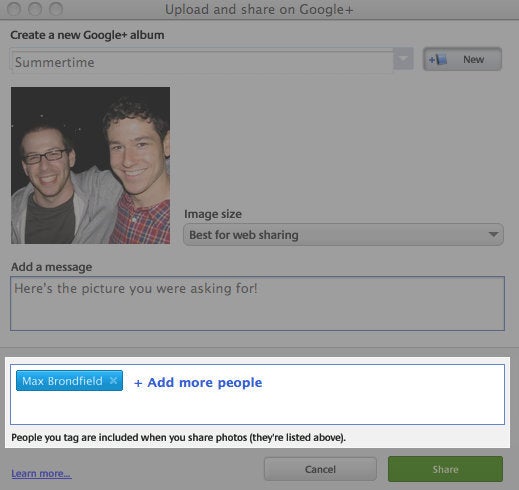 In addition, when a user tags people in Picasa, those tags can be shared on Google+. When a user tags a person, that person will receive an e-mail alerting them of the action. If the person approves the tag, it will be linked to their profile. If a tagged person isn't a member of Google+, they'll receive an e-mail notice about the tag and be given an opportunity to give it thumbs up or down.
Picasa 3.9 has also added a bunch of new editing effects and the ability to edit images side-by-side.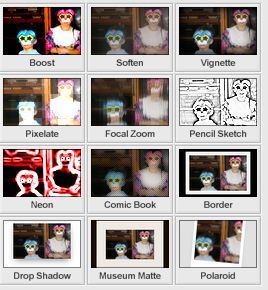 The editing effects primarily come from Google's soon-to-be defunct online photo editing app Picnik. They include a number of creative filters to emulate effects like Lomo, HDR, duo-tone and Cinemascope.
With the side-by-side feature, you can compare two different photos, edits of the same photo or changes in an original photo as you make them.
Whether you're a Google+ member or not, it's worth the effort to upgrade to this version of Picasa to take advantage of the integrated Picnik effects. The filters are top notch and fun to use.
Follow freelance technology writer John P. Mello Jr. and Today@PCWorld on Twitter.