An announcement that Samsung would start pushing to Galaxy S II owners an upgrade to the latest version of the Android mobile operating system (version 4.0 "Ice Cream Sandwich") turned out to be a false alarm.
News of the upgrade stemmed from a Thursday posting on a Samsung FAQ page. The page, titled "Galaxy S2 ICS Upgrade," described how owners of the mobile could upgrade it to Android 4.0.
Less than 24 hours later, though, Samsung backed off the announcement in a tweet posted to Twitter. Roughly translated, the tweet, written in Korean, explains that the upgrade instructions posted at a Samsung Filipino site were in error and that when the upgrade schedule is confirmed, it will be posted on Twitter.
The 20 million Galaxy S II owners worldwide will need to refresh the software on their phones to Samsung's KIES upgrade software before they can upgrade to Ice Cream Sandwich.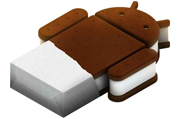 This false start for ICE on the Galaxy S II is just the latest chapter in what's become a roller coaster saga for owners of the mobile since ICS's introduction last October.
After initially confirming that it would bring ICS to the phone, Samsung reneged on that promise. Then it said it was reviewing the move. Finally, it announced it would be updating Galaxy S II models in the first quarter of 2012.
Follow freelance technology writer John P. Mello Jr. and Today@PCWorld on Twitter.