An upgrade to a product line usually brings bargains for the older models, and some iPad shoppers are watching for the iPad 2 deals to break. But you don't have to wait until the third-generation iPad ships on March 16 find a deal on an iPad 2. Major national retailers, including Apple itself, have already slashed prices on last year's Apple tablet.
Apple recently implemented the new pricing and other retailers quickly followed suit, but not every retailer has jumped on the iPad 2 price cut bandwagon. Here's where you can snap up Apple's 2011 iPad for less than its original $499 price tag.
Apple Store
Apple has already implemented its discount pricing on the 16GB Wi-Fi and Wi-Fi + 3G models selling for $400 and $530 respectively, in both black and white.
If you're looking for something even cheaper, or an iPad 2 with more memory, Apple is selling refurbished versions of the iPad 2 with Wi-Fi for $350 (16GB), $450 (32GB), and $550 (64GB). If you want Wi-Fi + 3G it will cost $480 (16B), $580 (32GB), and $680 (64GB). Color and availability could change.
Refurbished devices are typically defective units that have been returned to "just like new" condition and sold at a discount. Apple refurbished iPads come with the company's typical one-year warranty. Apple limits iPad 2 purchases to two per customer.
Best Buy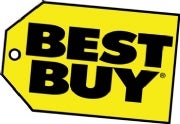 Best Buy is matching Apple's iPad 2 pricing for the 16GB Wi-Fi only and Wi-Fi + 3G pricing at $400 and $530 respectively, in both black and white.
You can also get other versions of the iPad 2 for $100 cheaper including the 32GB iPad 2 for $500 in both colors, or the 64GB Apple tablet is available for $600. For Wi-Fi + 3G, you can get the 32GB version for $630 and the 64GB version for $730.
Walmart
Walmart is matching Apple's new pricing with the 16GB iPad 2 for $399 in white or black, and the Wi-Fi + 3G version for $529.
You can also get the 64GB Wi-Fi only version for $650, $50 cheaper than pre-third generation iPad pricing. Walmart's prices were available online and in store.
Radio Shack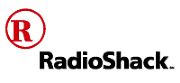 RadioShack is selling the iPad 2 only in its stores for $100 cheaper than original pricing. Availability will vary in your area, but calls to several Radio Shack locations on the east coast suggests that you are more likely to find 16GB ($399) and 32GB ($499) Wi-Fi only devices, and 16GB Wi-Fi + 3G ($529) models. If you plan to buy from Radio Shack you might want to call ahead and see what your local stores have in stock.
Where Not To Buy, Yet
So far, Amazon and third-party retailers selling via the site have yet to drop iPad 2 prices. The best price the online retailer offered at the time of this writing was $433 for a 16GB Wi-Fi only iPad 2.
Target also hasn't budged on pricing, and you should steer clear of eBay sellers for now as well. That being said, if you can't find a cheap iPad 2, keep your eye on pricing wherever the iPad 2 is sold near you. As we get closer to March 16, iPad 2 pricing is likely to drop at most major, and possibly local, retailers.
iPad (Third Generation) vs iPad 2
The biggest feature addition to the new iPad is its improved display resolution of 2048-by-1536 at 264 pixels per inch, over the iPad 2's 1024-by-768 resolution. The screen size remains the same at 9.7 inches. The new iPad also has a new A5X processor with an improved GPU for better graphics processing.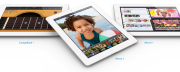 Units also have a 5-megapixel rear-facing camera with 1080p video capture, bumped over the iPad 2's 720p video recording. Bluetooth is upgraded from Bluetooth 2.1 + EDR to the new Bluetooth 4.0, and those looking for wireless broadband will appreciate the zippier LTE 4G speeds over the iPad 2's 3G connectivity. The new iPad is available for advance orders now and is scheduled to hit store shelves on March 16.
Connect with Ian Paul (@ianpaul) on Twitter and Google+, and with Today@PCWorld on Twitter for the latest tech news and analysis.