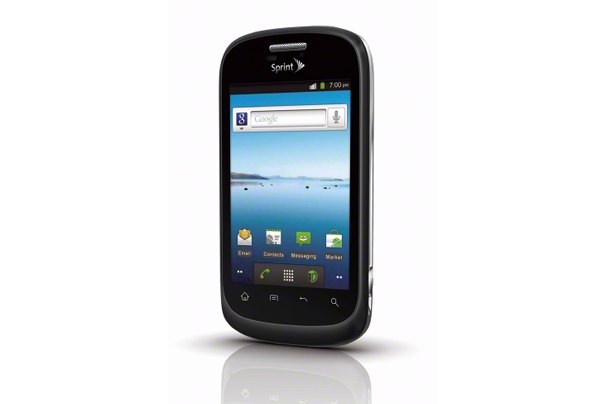 ZTE today took the wraps off of its latest affordable Android phone, the ZTE Fury. The Fury is launching on Sprint on March 11th and will retail for only $19.99 (with a new 2-year contract). ZTE is targeting the phone towards families on a budget, people who want to get a smartphone without it leaving their wallets empty.
While the Fury may not be a quad-core powerhouse (like the ZTE Era), that doesn't mean that it can't hold its own against other budget-priced smartphones. Running on a 1GHz Snapdragon processor and shipping with 4GB of onboard storage, the Fury looks to be a good phone for those people that are upgrading from an ancient feature phone. The phone is shipping with a lightly modified version of Android 2.3 (Gingerbread), and will include a handful of Sprint extras like Sprint TV and Sprint ID. The ZTE Fury doesn't run on Sprint's 4G WiMax network, but does include hotspot functionality so you can share your 3G connection with up to five other devices.
ZTE may not be all that well-known in the U.S., but if its Mobile World Congress showing was any indicator, all of that may change very soon. Be sure to check back to PCWorld for more ZTE related news and reviews.