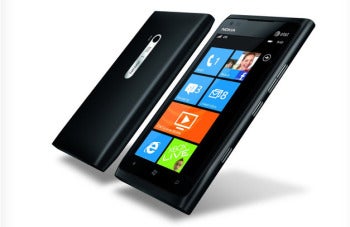 Windows Phone fans might have to wait another six weeks to get Nokia's Lumia 900 on AT&T.
Boy Genius Report, which previously reported a March 18 release date for the Lumia 900, says the launch has been pushed back to April 22, citing "a trusted source." The good news, according to this source, is that the phone will still sell for $99.99, as reported in January.
Unconfirmed stories aside, AT&T has not announced an official price or release date for Nokia's Lumia 900.
Nokia first showed off the Lumia 900 at CES, and it scored favorable impressions from the tech press. Although it's not the first Windows Phone from Nokia, it will be the first high-end Nokia Windows Phone to launch for a U.S. carrier.
The phone has a 4.3-inch Super AMOLED display, an 8-megapixel Carl Zeiss lens with F2.2 aperture, a 1 GHz processor and support for AT&T's 4G LTE network. It runs Windows 7.5, codenamed Mango.
Whenever the Lumia 900 does launch, expect to see a huge marketing campaign behind it. BetaNews reported in January that Nokia, AT&T and Microsoft could spend $100 million on marketing the Lumia 900, and Windows insider Paul Thurrott has said Microsoft may spend $200 million to market Windows Phone in 2012, with help from phone makers.
The U.S. smartphone market has been fairly quiet since last holiday season, and will likely stay until the summer. Even with a delay, Nokia's Lumia 900 could attract a lot of attention with an April launch.
Follow Jared on Twitter, Facebook or Google+ for even more tech news and commentary.